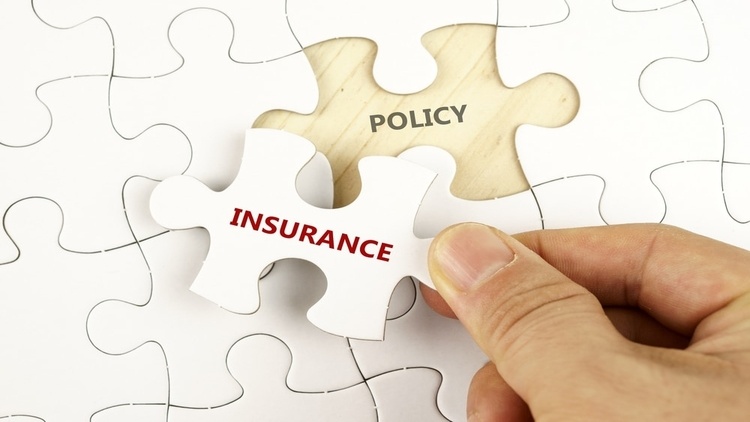 Securing one's family in one's absence is one of the most important needs of every individual. That is why you work hard to provide financial security to your family. But what if, suddenly, your financial plan goes haywire because of your untimely death. Would your family be financially secured?
They might not be. After all, your financial planning would be cut short in your absence, wouldn't it? What would you do to ensure that it is not?
The answer is simple – buy a term insurance plan.
A term insurance plan is a life insurance plan which pays a lump sum benefit in case the insured dies prematurely. The plan has very low premium rates which allow you to buy a high sum assured level. Thus, the plan ensures that you can afford a substantial coverage which would provide your family the much-needed financial security in your absence.
Why is a term insurance plan important?
The importance of a term insurance plan lies in its design. The plan, usually, pays only the death benefit. As such, the premium is charged for the risk cover only. Since the mortality cost is low, the resultant premiums are also low. Therefore, as stated earlier, you get to buy an optimal sum assured level which provides the required financial security to your family. In your absence your family gets a lump sum amount which, being optimal, secures them financially.
Single premium term insurance plan
A single premium term insurance plan is a term insurance plan which requires only one premium payment. You pay a lump sum premium when buying the policy while the plan continues for the chosen tenure.
Benefits of single premium term plan
A single premium term insurance plan is beneficial in the sense that it frees you from regular premium payments. So, if paying annual premiums seems like a hassle or if you have a short-term source of income, buying a single premium term plan is a better alternative. You can pay premiums once and enjoy coverage for the chosen tenure. It is, therefore, a convenient plan which gives you all the benefits of a term insurance plan and yet requires only one premium.
Things to look out for when buying such a plan
Before you buy a single premium term insurance plan you should look out for the following factors –
Term plans allow you a high coverage at affordable premiums. So, you should ensure that the sum assured you choose is sufficient for your family's financial goals. Don't underinsure yourself. Choose an ideal level of coverage depending on your income and expenses, your financial goals and your family's lifestyle requirements.
Since the plan requires a single premium the amount of premium would be substantial. The insurance company would charge the premium in one lump sum for the tenure you have chosen. Thus, you should be careful about the affordability of the premium amount. Make sure that the single premium is affordable and doesn't blow a hole in your pockets.
Read more about Common terms in Life Insurance policies
A term plan pays the death benefit only if death occurs during the chosen term of the plan. So, you should, ideally, choose the maximum possible tenure. This would allow you to avail coverage for the longest possible time and increase the probability of claim.
Term plans provide additional riders which help in increasing the scope of cover. You can choose an accidental death benefit rider which pays an additional sum assured in case of accidental death. You can also choose a critical illness rider which covers major illnesses. There are other riders too which give you additional coverage benefits. So, choose from the available riders and enjoy a wide scope of coverage under your term plan.
Read more about Should you buy Term Insurance riders?
Single premium term plans are an ideal solution if you are looking for financial security with a one-time payment. Now you also know how the plan works and its benefits. So, invest in a single premium term plan if you want you ensure your family's financial security without having to burden yourself with regular premium payments.
Know more about Difference between Life Insurance and Term Insurance
Read more about Common mistakes to avoid when buying Term Insurance plan