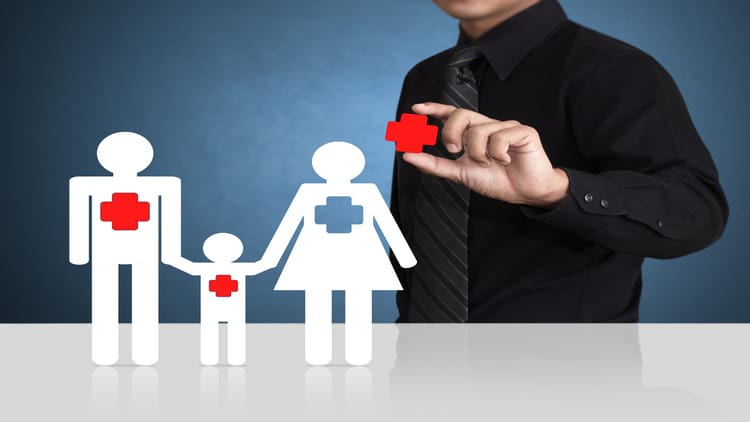 Unit Linked Insurance Plans (ULIPs) became a rage in the insurance market when they were launched some 15 or more years ago. Even today, ULIPs find favour among many individuals because of the inherent benefits they provide. You can enjoy insurance coverage as well as market-linked returns from a unit linked plan. Moreover, there are flexible benefits like partial withdrawals, switching, top-ups, etc. which make the plan customisable. The best part about ULIPs is their tax-saving nature. The investments made and benefits received are both tax-free. In fact, even partial withdrawals and fund switching do not attract tax. Do you need any more reason for buying a ULIP?
Just like they are beneficial, ULIPs are also varied in nature. You can find different types of unit linked plans. Each plan fulfils a different need. Let's see what these different variants of a ULIP are –
ULIPs for child planning

Child ULIPs are child-oriented saving plans. They have an inbuilt premium waiver rider. The parent is covered under the plan. In case of death of the parent during the policy tenure, the sum assured is paid. The plan, however, doesn't stop. It continues and future premiums are paid by the insurance company. When the plan matures, the fund value is paid. Child ULIPs, therefore, create assured funds for your child's future even in your absence.
Pension ULIPs

Just like child ULIPs fulfil child planning need, unit linked pension plans help you build a retirement corpus. These ULIPs, therefore, help in retirement planning. You choose the plan tenure and pay premiums during the tenure. In case of death, higher of the sum assured or the fund value is paid. When the policy matures, you get different options of availing the fund value.

You can buy an immediate annuity plan with the maturity value and start receiving annuity pay-outs.
You can withdraw (commute) 1/3rd of the fund value in cash and receive annuity from the remaining 2/3rd of the maturity value.
You can buy a single premium deferred annuity plan using the fund value
You can postpone the vesting age and receive the maturity proceeds after some years

Thus, under pension ULIPs, maturity benefit ensures that you receive annuity pay-outs to fund your retirement.
Tailor-made ULIPs

Under tailor-made ULIPs, there are automatic investment strategies. You can choose any strategy and your premium gets invested by the company as per the strategy chosen. Some common investment strategies which you can find include the following –

Age-based strategy – under this strategy, your fund's equity exposure is reduced as your age progresses. Thus, as your plan approaches maturity, your fund value is invested majorly in debt oriented funds to protect your returns
Trigger based strategy – under this strategy, your fund is invested in equity. There is a trigger level which you can choose. Once the fund increases or falls by the trigger level, the excess fund is invested in debt. This maintains your returns
Risk profile based strategy – under this strategy, you choose your risk appetite and the company then chooses the funds based on your risk profile

Tailor-made ULIPs are beneficial for amateur investors who feel confused when choosing the investment fund and cannot monitor their investments regularly.
ULIPs with enhanced death benefit

These are unit linked plans with an option of enhancing the death benefit. Rather than paying higher of the sum assured or fund value on death, these ULIPs pay both the sum assured and the fund value in case of death during the plan tenure. Thus, these ULIPs are suitable for those who are looking for a higher insurance cover.
Limited or single pay ULIPs

This category of ULIPs is based on the frequency of premium payment. If the plan requires only limited premium payments, the plan is a limited premium ULIP. Similarly, if the plan requires only one-time investment, it is called a single premium ULIP. These ULIPs are suitable for investors who want to pay premiums either for a limited period or in one lump sum.
ULIPs come in the above-mentioned variants. Which variant is suitable for you?
Choose your ULIP from Turtlemint based on your requirements and enjoy the benefits which the plan provides.
Read more about Types of life insurance plans
Read more Common terms in life insurance plans
Read more 5 tips to buy life insurance