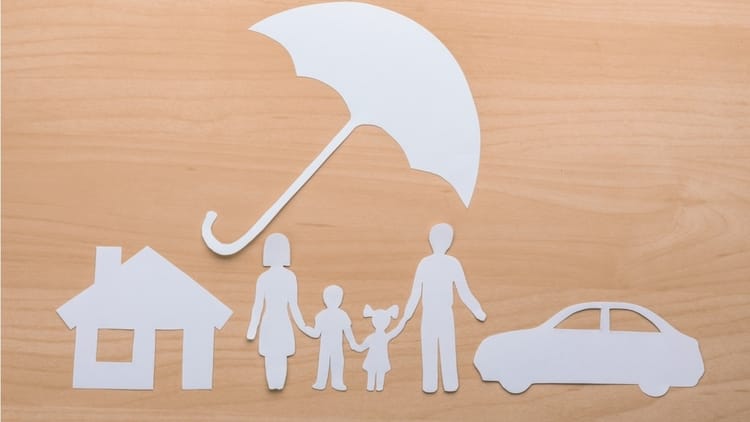 Traditional Plans:
What comes to your mind when you hear the phrase traditional insurance plans? If policies such as endowment, money back, retirement plans are some of your answers, then you are on the right track. If not, let us try to get some more clarity around the same.
Traditional insurance plans are nothing but a general category for life insurance plans. Since there are a large variety of plans available, putting them into different categories is imminent. Insurance plans have been a good investment/saving option for a long time now. Various plans mean that people could use them for saving for their children's education, children's marriage, retirement plans and so on.
Examples of Traditional Plans
Here is a quick list of traditional plans and examples, so that you can better understand them.
Endowment Plan
Endowment plan is a combination of a savings and insurance plan. The premiums that you pay for endowment, a portion of it goes towards securing a life cover while the insurance company invests the rest. In the event that a policyholder outlives the term of a policy, the insurance company would hand over a maturity benefit.
Depending on the performance of the investments, insurers might even declare bonuses. These can either be paid at regular intervals or on maturity. Though a portion of your money gets into investments, the risk profile associated with it is less and thus are the returns.
An example of an endowment plan would help you understand it better. By paying a premium of INR 20,000 to 25,000 a person can secure a policy that offers a life cover of INR 10 Lacs and has a term of 30 years.
Money Back Plan
As you would have already guessed by now, it involves some form of payments back to the insured. When you opt for a money back insurance plan, a certain predefined amount of the sum assured is paid to the policyholder at regular intervals. The declaration of bonus remains more or less similar to that of an endowment plan.
Let us assume a policyholder invests INR 20,000 -25,000 in money back plan. The life cover that he/she would be looking at is about INR 5 Lacs over a term of 20 years. But he/she can expect a portion of sum assured at regular intervals such as once every five years.
Whole Life Plan
These policies offer life cover for a policyholder perpetually until the end. The policy remains valid till the policyholder is alive or in extreme cases until a maximum of 100 years. Unlike term insurance plans, the term is not fixed in whole life insurance.
The sum assured as per the policy documents along with any accrued bonus is handed over to the nominees in the case of the death of the policyholder. In the event that they live more than a 100 years, the insurer would pay the sum assured and bonus to the policyholder.
For an example, you can secure a whole life plan by paying a premium of INR 10,000 – 15,000 for a sum insured of INR 3 Lacs for a term of 20 paying years.
Retirement Plan
Your salary cheque might stop coming your way after a certain age or time. Who would take care of your expenses after your retirement? A good retirement plan will ensure that you are not worried about your future.
Most retirement insurance plans offer policies without any payouts until you reach the age of 60. Should the worst take place, the policy payments are passed on to the nominees. The plan also involves a death benefit where the higher amount of the coverage, 105% of the premiums paid or fund value.
Also read about Age vs retirement planning – It's never too early to start
Benefits of Traditional Plans
We will consider each of the above plans and look at the pros of investing in them.
Endowment Plan
The plan is ideal for someone with low-risk appetite and who is looking from a long-term investment perspective. The longer you stay invested in an endowment plan, the better will be the benefits out of it.
Money Back Plan
The money back plans are ideal for individuals looking at money in the interim period with some liquidity. The plan will help you achieve these goals without any hassles.
Whole Life Plan
A whole life plan is for individuals who are looking to secure life coverage for their entire life. In the event of a death, you can leave behind a legacy for your loved ones.
Retirement Plan
This specific plan is aimed at individuals looking for a corpus fund for their retirement. If long term savings and retirement planning is on your mind, this is the policy to go ahead with.
Drawbacks
While the traditional plans are good for steady returns, they might not be enough for you to beat inflation and make your money work hard. The average returns of endowment plans range between 4-8 percent annually. If you were to consider the average inflation rate of 5-7 percent annually, you might be left behind a bit.
Another aspect that works against the traditional plans are the long tenures. Most of them work in your favour if you stay invested for 15-20 years at least. If you are looking for some investment options for mid-term or short-term horizons, these plans might not be of great help.
Should You Invest?
At the end of the day, it depends on your risk appetite. If you are someone who doesn't like to take risks at all and are happy with the steady returns, you can and should invest in traditional plans. However, if you are someone who has a very high-risk appetite, these plans will not cut enough returns for you and you will have to look at ULIP plans and other investment avenues.
For individuals in the middle zone with medium risk-appetite, you can make do with both. You can use traditional plans for a steady return year on year without much risk. And invest another chunk of your money in ULIPs and other modern tools for better returns. This way, you get to keep the life coverage and generate enough returns to beat inflation.
Read more about Life insurance in your 30's
Read more about How insurance can help your finance grow