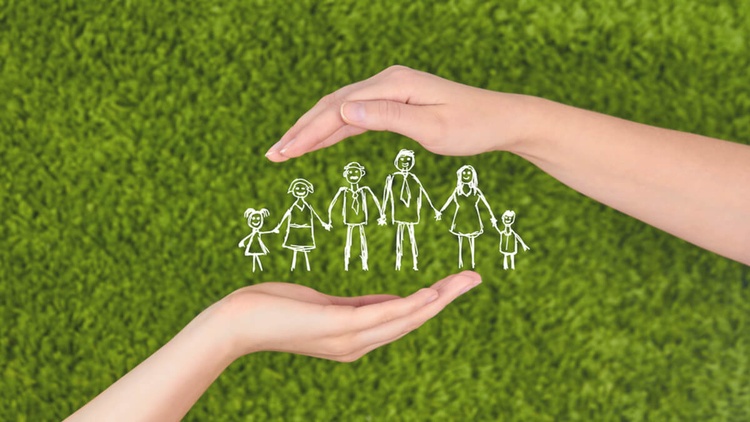 In the prime of life, with age and good health on our side, most of us do not worry about the uncertainties of life. Financially secure and physically fit, any future mishap and its consequences is the last thing on our minds.  However, contrary to what we might feel, this is exactly when we need to plan for the future, a future where we may not be as secure and fit as we are now.
Read more about Reasons to buy life insurance at the earliest
Why life insurance?
Insurance, be it for health, vehicle, life or home, is essential to cover the financial implications of unexpected events. Life has no guarantees is a statement that is clichéd but true. Obviously, no monetary valuation can do justice to a human life, but life insurance does not aim to do that! It simply aims to provide financial protection in case of a potential loss of income in the future, which could arise from multiple factors like death, disability, or retirement.
You need the security blanket of life insurance if any of the following reasons holds good for you.
Provide for your family in case of death or disability
If your family is wholly or partly dependent on your income or your contribution in any other way, then they will be left in a very difficult situation in case of any unfortunate accidents. Life insurance comes to the rescue here by offering a lump sum or a steady income.  Explore term life insurance  by visiting our site.
Finance your expenses and obligations
In case of the loss of income, your regular expenses and other obligations in terms of outstanding bills, loans or mortgages will be tough to manage. An insurance cover will help pay for all this, removing a big load off your shoulders.
Have an additional source of income in the later years of one's life
Life insurance is not just for death anymore; there are child plans, retirement plans, whole life plans, etc. These are all good investment instruments. So, if you are looking for a long-term investment and do not want to put your money in the traditional instruments like FD/NSC/PPF etc, life insurance is the way to go.
Leave an inheritance for your children/dependents
Even if your children or dependents do not need financial support after your death, insurance is your way of leaving them an inheritance that is large enough for them to lead a life of luxury.
Avail of Tax benefits
Premium paid for life insurance is eligible for tax benefit under section 80C. That, in itself, is a good enough reason to buy life insurance.
Read more about Understanding tax benefits of life insurance policy
Convinced? Buy One, Today
Life insurance can range from the simple protection plans to pension plans. Insurance companies also offer riders or add-ons, which cover accidents, critical illness, incapacitation, disability, premium waiver, income benefit rider, etc. Each rider addresses a specific requirement of the policy holder and you may choose to buy a policy with or without these riders.
Insurance essentially helps you plan for adverse situations. And life insurance plans for any kind of adverse situations that might impact your life or the lives of your loved ones. Not only taking care of loss of income, but also helping you lead your life with self-respect and peace of mind. So, young or old, single or married, with kids or without, stay at home parent or employed, everybody needs life insurance. To ensure you and your family is adequately provided for, no matter what turn your life takes.
Read more about What is insurance and how does it work?
Read more about Common terms in life insurance policies
Read more about Life insurance policy in India – How does it works?
Feel free to share your comments below.