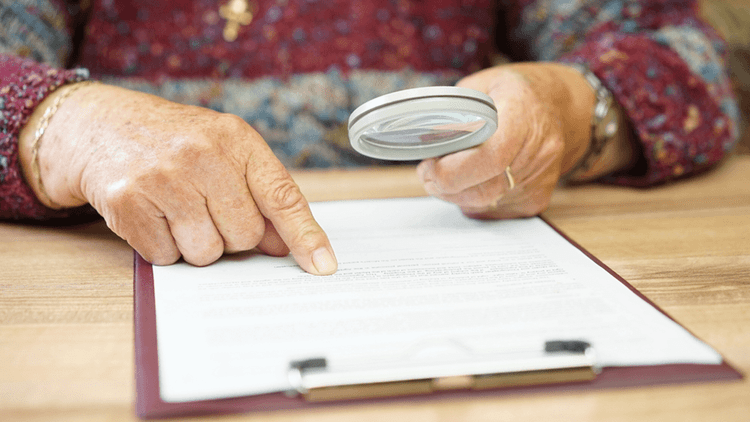 Anil was thinking of investing in a life insurance policy but didn't know where to buy it from. His neighbor was a life insurance agent while he was getting frequent calls from a broker's company for a policy too. His friend advised him to try the online medium for cheaper premium rates. While his neighbor promised him good advice, the broker offered him expert knowledge and the online platform offered him cheaper rates. He was confused. Do you, too, find yourself in this confusion?
You can also read Reasons to buy a Life Insurance Policy Now
Life insurance is a technical concept. When buying a policy, you might be fooled if you do not have the required knowledge. Whether it is agents, brokers or the online marketplace, buying insurance is fraught with traps. If not tread carefully, you might fall into one. Let us see how you can be fooled when buying a life insurance policy from different sources or channels:
Agents
Agents represent only one insurance company. If your agent is known to you, the problem of policy renewal is solved as the agent would remind you of your renewals. Thus, you can avail the continuity benefits of your insurance policy when you buy from an agent. However, even your agent can fool you on the following aspects of your life insurance policy.
Agents don't tell you the drawbacks of the plan
Agents want to sell you insurance. As such, they skip out the possible drawbacks of the plan. Though the benefits are highlighted, the shortcomings are kept in the dark so that you buy the policy.
Agents are more concerned in selling you a life insurance policy which promises them the highest commission income. As such, they often overlook the fact that a life insurance policy should be first matched with your requirement to assess its suitability. For instance, if you were an unmarried individual, you wouldn't be requiring a child insurance plan as yet.
While many agents help you in understanding the plan benefits, what they never mention is the plan's exclusion list. For instance, no life insurance policy pays the Sum Assured in case of suicide committed within the first year of buying or reviving the policy. Ensure you clarify such clauses with your agent before you buy a policy.
The importance of filling up the form yourself
Your life insurance proposal should be filled in by you after understanding the details asked. If you fill the form yourself, you would provide correct personal, medical and financial information asked in the form. If your agent does not tell you the importance of filling this form yourself, you might take for granted; the correctness of the information provided and hence may be fooled in case there is an error. Hence, although you may take help, it is advisable to fill your proposal form yourself so that your family does not face any difficulty later during claim.
Brokers
Banks, Non-Banking Financial Corporations (NBFCs) and other privately owned companies might act as life insurance brokers selling you insurance plans of different companies. While they have expert knowledge, here's where you can be fooled when buying a plan from brokers:
Advantages and disadvantages of the policy
While these brokers and NBFCs might tout the different benefits promised by the policy, they skip out on the disadvantages. Even in case of advantages, you might not get a clear picture. You might not understand how the advantages are relevant with your investment planning requirement and fall for a wrong insurance plan.
Life insurance plans usually come with a long-term perspective. Brokers, when selling the insurance plan, may highlight the returns, which you can yield over a shorter tenure. You might, thus, be mis-informed on the correct tenure of your plan.
When buying from brokers, you usually get service only when buying the policy. In subsequent years, the brokers might not have a long-standing relationship with you and as a result your insurance policy might lapse. In case of lapse, you lose out on the major benefits. Though your policy might continue (if at least 2/3 years' premiums have been paid) or can be revived, you might suffer financial loss with respect to the value received.
Online
The online medium of buying insurance policies is also gaining momentum. You can buy the policy directly online and also save on your premiums. Though buying the policy online is easy, watch out for these pointers:
Availability of too much information might let you skip it altogether
When you buy online, you get all the information of the policy online. As life insurance is a technical product understanding all the available information for you, a layman, might be difficult. Hence, you might skip to understand the same and fall for any policy that the assisting agent recommends. Why be ignorant when you have all the information at hand? Be insurance smart and buy the best-suited policy for you!
Drawbacks and exclusions of the plan may not be listed
Like agents and brokers, the online platforms too may not list the plan's drawbacks or exclusions. Thus, if do not compare the plans or understand a plan well, you might end up buying a plan, which has more drawbacks than benefits.
The trap of publicity of insurance plans
Though all insurance plans are beneficial, they might not be suitable for your requirement. You might find a plan highly publicized on the online platform. Lured by the publicity, you might fall prey to such plans without considering their usefulness and applicability.
Conclusion
As mentioned, there are many pitfalls when buying a life insurance policy, whether you do it online, through an agent or through brokers. All you can do to avoid being fooled is to remain alert and act smart. Know everything about the policy before you commit your money to it and avoid being trapped in a plan. You can visit the term life page on our website and buy a plan that you find most suitable for you.
Read more about What is insurance and how does it work?
Read more about Common terms in life insurance policies
Read more about Life insurance policy in India – How does it works?