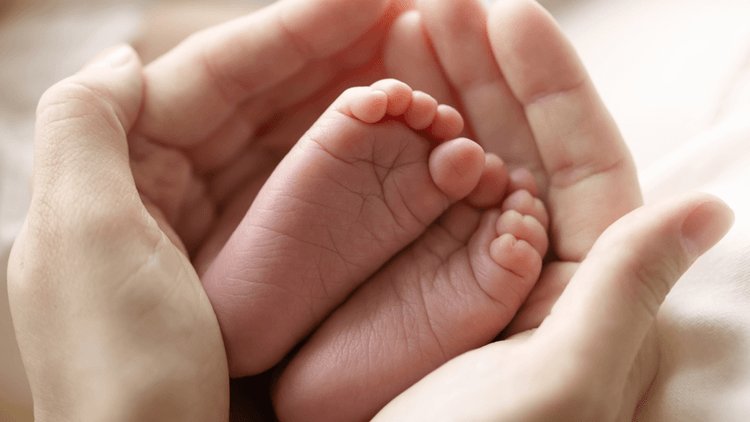 Rohan and Seema were planning their wedding. All the preparations were done for the big day. Rohan was considering buying a health plan now that he was settling down and starting a family. He talked to his insurance advisor who advised him to go for a health plan with maternity and new born coverage. Rohan took the advice and three years later when Seema delivered a healthy baby boy, the couple was ecstatic. No worries about the hospital costs of childbirth, thanks to Rohan's pre-planned move to buy a health plan!
Having a baby is the most joyous part of our lives. The experiences and emotions associated with it are unique and priceless. But what about the maternity costs incurred at the time of delivery? They have a price tag, don't they? Considering the trend in medical inflation, the price tag is substantial. So, how does one deal with the financial implication of childbirth?
Relax! A health insurance plan comes to your rescue in this instance too. There are many health insurance plans available in the market today that provide maternity and new born related coverage. Such coverage eases your financial burden substantially. But before you settle on buying a health plan with maternity coverage, here is a complete guide to understand the relevant coverage and exclusions of such a feature.
What is maternity expense?
Expenses incurred when giving birth to a child are termed as maternity expenses. These expenses include the cost of delivery, pre and post hospitalization expenses, in-patient hospitalization expenses, ambulance costs, etc.
What is maternity cover?
Some health insurance plans have a feature which covers maternity expenses. This coverage feature is called maternity cover.
Who is covered under the maternity cover feature?
The mother is covered under the maternity cover feature.
What are the expenses covered under maternity cover?
Maternity cover includes coverage for a host of expenses which are as follows:
Hospitalization expense – expenses incurred on pre-hospitalization, in-patient hospitalization and post hospitalization of the expecting mother are covered.
Delivery expenses – expenses on both normal and cesarean deliveries are covered. However, there is a capping on the amount of coverage available for these deliveries. This capping varies across different health plans.
Pre and post-natal expenses – expenses incurred on pre and post-natal care of the mother is also covered under the plan.
Emergency ambulance costs – the cost incurred in taking the expecting mother to the hospital is covered.
New-born baby cover – this cover is not universally applicable in all maternity cover health plans. Under this cover, the new born bay is covered for a specified period.
What is not covered under maternity benefit?
The maternity cover has exclusions which are as follows:
Firstly, maternity cover is available after a waiting period. This waiting period ranges from 9 months to 4 years depending on different plans.
Termination of pregnancy within 12 weeks of conception is not covered.
The maximum age of the mother for availing maternity cover is 45 years.
Expenses incurred on regular doctor visits, medicines and tests during the period of pregnancy are not covered.
Expenses incurred on ectopic pregnancy are not covered.
Maternity benefit is allowed for a maximum of 2 children.
Read more about does it make sense to buy a maternity cover
What is new-born baby cover?
Some health plans include new-born baby cover along with maternity cover. This feature covers the new born baby under the plan.
What are the conditions for availing the new-born benefit?
A new-born baby cover has some conditions which are as follows:
The cover is available in plans which also have a maternity coverage benefit.
Some plans might allow the new-born cover as an inbuilt feature. In other plans, this cover is optional. The policyholder can avail the cover by paying an additional premium.
The new-born baby is covered for a period of 90 days after which the policyholder is required to pay an additional premium to include the baby in the plan coverage.
What is covered under the new-born baby cover?
The new-born benefit provides coverage for the following:
Expenses incurred on treating any critical illness
Birth defects or congenital defects (coverage available in some plans)
Vaccination expenses incurred during the first year
Heavy expenditure is incurred on pregnancy and childbirth which might not be affordable. Health insurance plans extend help in covering such expenses under their maternity and new-born baby benefit. So, if you are planning a family, like Rohan was, look for a health plan with maternity benefits for an all-inclusive coverage.
Read more about Dejargonizing health insurance terms
Read more about Anatomy of health insurance plans
Feel free to leave your thoughts or comments below