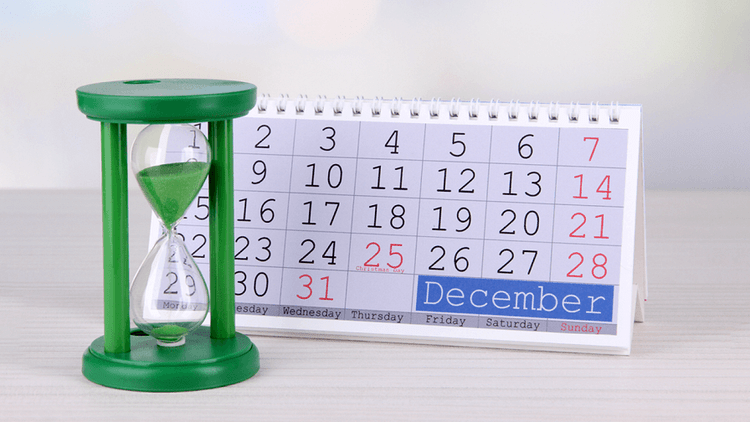 Mr. Mehta was happy after he bought a health insurance plan. He secured his finances from the effects of a medical contingency. He was a diabetic and one year later faced hospitalization for a kidney ailment. When he raised a claim, it was rejected. Feeling cheated he inquired after the possible reason of rejection. He was told that his kidney ailment was due to his diabetes which classified as a pre-existing condition. His health plan excluded such pre-existing condition for the initial 3 years due to which his claim was rejected. After treatment he delved into the concept of pre-existing diseases for future references and learned a lot.
Medical contingencies have a way of putting a strain on our finances. The rising cost of medical treatments and the rising incidence of diseases spell a warning for our finances. In these situations a health insurance plan becomes necessary. But does your health plan cover every medical contingency suffered by you?
No, it does not. Every health insurance plan has a list of exclusions. This list states the instances of medical contingencies which are not covered by the plan. Common exclusions include hospitalization due to suicide or self-inflicted injuries, HIV/AIDS, participation in hazardous sports and activities, acts of criminal nature, etc. One such exclusion, which is common to most health plans, is the coverage for pre-existing illnesses.
What are pre-existing diseases?
Diseases or ailments that you already suffer from when buying a health insurance plan are called pre-existing diseases. Common examples of such diseases include hypertension, diabetes, heart-related ailments, etc.
Are pre-existing diseases covered under a health plan?
Your health insurance plan is meant to cover such medical contingencies which are uncertain and unforeseen. Pre-existing diseases, on the contrary are known and their complications are also foreseeable. Such diseases also increase the probability of other medical complications. As such, health insurance plans exclude the coverage for pre-existing diseases. These exclusions can be temporary or permanent.
Temporary exclusion – pre-existing ailments which have no serious effect on your health are covered by your health insurance plan after a waiting period. If you suffer from any complication related to your pre-existing condition during the waiting period, no claim would be paid. For instance, if you are a diabetic and suffer from diabetic retinopathy (kidney ailment) during the waiting period, the treatment cost would not be paid.
Permanent exclusions – certain pre-existing ailments might be severe and pose a very high risk of health complications. Such diseases or ailments are permanently excluded from your health plan. For instance, if your diabetes is very high, any complications arising out of it might be permanently excluded from the plan.
Read more about how to fight diabeties
However, complications arising out of pre-existing diseases due to an accident are covered without any waiting period.
What is a waiting period for pre-existing diseases?
Health insurance plans exclude the coverage for pre-existing diseases for a specified period. This period is called the waiting period. If you suffer any complication due to any pre-existing disease and seek treatment within the waiting period, the costs of such treatments would not be paid. There are two types of waiting periods in your health plan:
Regular waiting period – This is a waiting period for pre-existing illnesses. Different health plans impose different waiting periods. Normally, such waiting periods range from 1 year to a maximum of 4 years.
Specific waiting period – certain treatments have a fixed waiting period of 2 years after which they are admissible. This waiting period is called a specific waiting period. These treatments might or might be related to your pre-existing diseases. A specific waiting period of 2 years is applicable in all health insurance plans in addition to the regular waiting period for pre-existing illnesses. Some common treatments for which the specific waiting period is applicable include sinusitis, tonsillitis, cataract, hernia, piles and fistulas, etc.
What to do if you have a pre-existing illness?
Though you might feel dejected that your health plan has terms and conditions in place for your pre-existing illnesses, there are ways to deal with such conditions. Here are things which you should do when buying a health plan with pre-existing diseases:
Be honest – the first and foremost thing to do is declare your illnesses. Though your plan would exclude coverage for your illnesses, temporarily or permanently, you would have the assurance of claim If you do not declare your pre-existing illness and later suffer from it, the insurer would investigate the cause of claim. If it is discovered that the claim is a result of a pre-existing illness which was not declared, the claim would be rejected and your policy might become null and void. So, declare your illness when you buy the plan. Though it might be covered after the waiting period, your policy would at least pay other medical expenses and would be valid.
Also read why your health claim was rejected
Explore plans – different health plans have a different tenure of waiting period. Explore various plans and find the one with the lowest waiting period.
Buy young – pre-existing diseases usually occur in older ages. So, buy a health plan when you are young and healthy. That way you could wait out the waiting period when you have no illnesses and get complete coverage when you age and develop such ailments. Also, don't forget to renew your policy for a continued coverage.
Here's why you should invest in Health Insurance early
Pre-existing illnesses are not the end of the road. They are simply a road-block. While your health plan would have exclusions for such pre-existing illnesses, it would cover other ailments. So, know the technical treatment of your pre-existing illnesses before you buy a health plan.
Read also An anatomy of an health insurance plan
Read more about Dejargonizing health insurance terms
Feel free to leave your thoughts or comments below