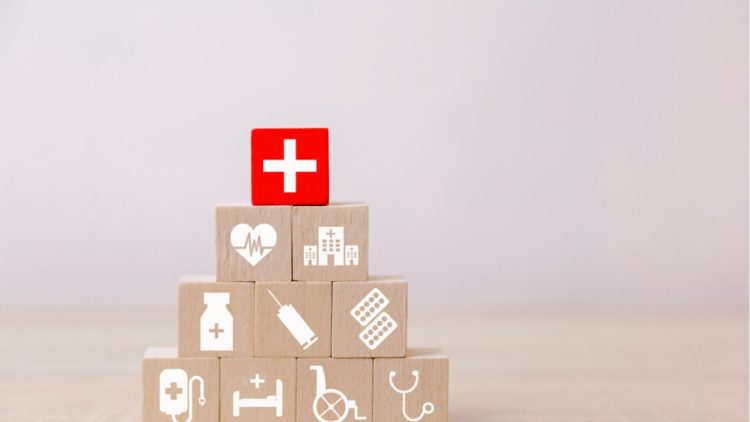 Health insurance is an important aspect of financial planning. When it comes to buying health insurance, terminologies used in health insurance products can be confusing. If you have to buy the best health insurance plan at a cost-effective rate, it's important to understand various terms used such as co-pays, deductibles and coinsurance and how these elements are going to affect your insurance cost.
In many health insurance policies, you are allowed to share the cost with the insurance company in various ways. Co-pay, deductibles and coinsurance are the terms that are associated with the concept of 'cost-sharing' in health insurance. In this article, let's learn more about these concepts, how they work, how they are different from each other and how these are going to affect your health insurance cost.
Co-pay
What is co-pay in health insurance?
Co-pay or co-payment in health insurance is the fixed amount paid by the insured for certain healthcare services when you avail them. The amount for each service will vary as specified in the policy document. That means, if your health insurance policy has a co-payment clause, you agree to pay a part of healthcare expenses out of your own pocket. And, the remaining cost will be covered by the insurance company. Co-payment will usually be made after the deductibles.
How does co-pay work?
Co-pay can be a fixed amount set for specific medical procedures/treatments/services or it can be mentioned in fixed percentages.
Let's take an example to understand this. Let's say your health insurance policy has a co-pay clause of 20% on healthcare expenses. Suppose, during a medical emergency your healthcare expenses amounts up to INR 70,000 for which you are claiming insurance. In this case, you will have to pay INR 14,000 (20% of 70,000) out of your pocket as insurance co-pay. The remaining INR 56,000 in your total healthcare expenses will be paid by the health insurance provider.
Features of co-pay health insurance
Insurance co-pay is applicable as a fixed amount or as a fixed percentage of total cost in a health insurance policy. A major part of the healthcare expenses will be covered by the insurance provider.
Higher the insurance co-pay amount or the percentage, lower will be your premium for the health insurance plan
Co-pay feature is usually applicable for almost all the senior citizen health insurance plans
Co-pay clause is applicable in different ways by various insurers depending on the scenarios.

Some insurance companies apply co-pay clause for treatments availed at the non-network hospitals.
Some insurers may apply co-pay clause depending on the city where the treatment is received.
In some health insurance policies, the co-pay clause is applicable only for the treatment of pre-existing illnesses that are covered after a specified waiting period.
Deductibles
What are deductibles in health insurance policy?
Deductibles are the amount that you have agreed to pay for covered healthcare services even before the insurance benefit kicks in. For example, if you have a health insurance plan with INR 4,000 deductibles, you need to first bear the healthcare expenses of INR 4,000 before you make a claim with your insurance company. Once, deductible amount INR 4,000 is met, if the co-pay or coinsurance is applicable for your policy that needs to be paid. And the remaining cost will be settled by the insurance company. Policies with higher deductibles will have a relatively lower premium and vice versa.
Coinsurance
What is coinsurance in health insurance policy?
Coinsurance is an agreement between the insurance company and the insured to share the cost of covered healthcare services in a certain percentage such as 70/30, 80/20 and 90/10. Coinsurance will be applicable after the payment of deductibles if any. For example, your health insurance policy has a coinsurance ratio of 90/10. In a medical emergency let's say your medical bill amounts up to INR 50,000. In this case, as per coinsurance clause applicable, INR 45,000 will be paid by your insurance company and INR 5,000 will be paid by you.
Difference between co-pay and coinsurance
In India, co-pay and coinsurance are used interchangeably. Basically, co-pay is sharing the fixed amount (percentage of total cost) of healthcare services out of claim amount with the insurance company. Coinsurance is an agreement between the insurer and insured in a ratio of a certain percentage to share the covered healthcare services.
List of health insurance plans with co-pay feature
| | |
| --- | --- |
| Name of the Company  | Co-payment |
| Bajaj Allianz General Insurance Company | 20% co-payment for policyholders of Zone B (non-metro) cities |
| National Health Insurance Company | 20% co-payment for admissible claims at non-network hospitals and co-payment is applicable for policyholders aged 60 years and above |
| Aditya Birla Health Insurance Company | 20% co-payment for policyholders aged 61 years and above |
| Oriental Health Insurance Company | 20% co-payment in Health of Privileged Elders plan |
| SBI General Insurance Company | 10% co-payment |
To sum up, health insurance has become an important necessity with the rapidly rising healthcare cost. These cost-sharing methods need to be carefully considered with its pros and cons to choosing the right health insurance product at an affordable range.
Frequently Asked Questions (FAQs)
What is 'network hospital' in health insurance?The insurance company is tied up with various hospitals across the country to provide cashless facility to their policyholders and these list of hospitals are called network hospitals.
What is 'pre-existing illnesses' in health insurance?Pre-existing illness is a medical condition that is already present at the time of taking the health insurance policy.
What is 'waiting period' in health insurance?Pre-existing illnesses and specific treatments in health insurance policies are covered only after a certain period of enrolling into the health insurance policy. This period for which benefit cannot be availed is called the waiting period.
Why do insurance companies have 'co-pay' clause?Insurance companies have introduced an insurance co-pay clause for the following reasons

Insurance co-pay clause discourages people from making unwanted claims as they need to share the fixed expenses
Insurance co-pay clause encourages proper use of health insurance policies and its benefits
It reduces the risk burden for the insurer
Co-pay clause will try to prevent people from undergoing treatments in expensive hospitals just to reap the benefits of insurance.

What are the cons of insurance co-pay clause in health insurance?Following are the cons of co-pay clause in a health insurance policy

Co-pay health insurance policies are less popular among people as for many the clauses are confusing and difficult to understand
For people who may have to make claims in the near future, co-pay feature can turn out to be expensive even though a premium is relatively lower