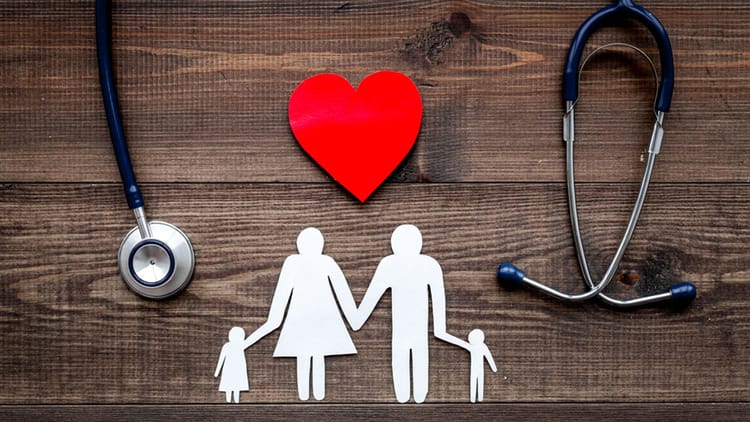 The health insurance universe is large and dynamic. Apart from the all-too-important health plan which pays for your medical expenses, there are other variants of a health insurance plan as well. Each variant is designed keeping a particular need in mind. Since your health insurance needs are varied, each type of a health plan aims to fulfil the varied needs. Do you know the types of health plans available in the market and their suitability?
Let's find out –
Individual health insurance plans

These are health insurance plans which cover the medical costs incurred on an individual life. These plans, thus, insure only one individual for a single sum insured.

Suitability – Individual health plans are suitable if you do not have any dependents on you. Unmarried, young individuals can opt for this plan.
Family floater health insurance

Family floater health plans are those which cover the entire family in one plan. Family would mean the policyholder, spouse, dependent children and dependent parents. Many family floater plans also include dependent parents-in-law, siblings and other relations. A single policy is issued with one sum insured covering all the members. The premium depends on the number of members covered and is calculated on the age of the eldest member. All family members can use the sum insured jointly and independently.

Suitability – Family floater plans are the most popular health plans as they cover the entire family. You should buy this type of health plan for yourself and your family members and get them insured along with you.

Read more about What to choose family floater plan or individual policy?
Group health insurance plans

Group health insurance plans can be bought by a registered group covering its members. Groups like employer-employee groups, trade unions, club members, bank customers, etc. can avail a group health plan. A single policy is issued which is called the master policy. The policy covers all the group members under a single sum insured. Premium can be paid by the group itself or its members or jointly.

Suitability – Group health plans are suitable for companies looking to provide health insurance cover to their employees as a part of their employee benefit programs. Other groups can also avail a group plan if they qualify for it.
Senior citizen health insurance plans

Senior citizen health plans are designed for older individuals who cannot avail normal health insurance plans. The coverage under the plan is specially designed for senior citizens with coverage for joint replacement surgeries, cataracts and other age-related ailments. The sum insured level is limited and premiums are affordable.

Suitability – these plans are suitable for individuals who are 60 years and above. By buying this plan, such older individuals can enjoy health insurance coverage which might otherwise be not available under a normal health plan

Read more about How to find the right health insurance plans for senior citizens
Top-up plans

Top-up health plans are normal health insurance plans but with a deductible or threshold limit. Only if the claim you make exceeds the deductible limit, the plan comes into action and pays the excess claim. Claims below the deductible limit are not honoured. For example, if a top-up plan of Rs.5 lakhs has a deductible of Rs.2 lakhs, claims which are more than Rs.2 lakhs would be paid. Thus, for a claim of Rs.2.5 lakhs, the top-up plan pays Rs.50,000.

You can choose the sum insured and deductible limit when buying top-up plans and the premiums are very affordable.

Suitability – top-up health plans are meant to increase your existing health insurance coverage without burning a hole in your pockets. Since premiums are cheap, you can buy top-up plans and choose a deductible matching the sum insured of your existing health plan. Claims up to the deductible would be paid by the normal health plan while exceeding claims would be taken care of by your top-up plan
Super top-up plans

Like top-up plans, super top-up plans are also normal health plans with a deductible limit. However, unlike a top-up plan, in a super top-up plan, the aggregate claims made in a year are matched against the deductible. If the aggregate claims exceed the deductible, the excess is paid. For instance, in a super top-up plan of Rs.5 lakhs with a deductible of Rs.2 lakhs, three claims are made of Rs.1 lakh, Rs.1.5 lakhs and Rs.1 lakh. The first claim is not paid. However, in the second claim, the total claim is Rs.2.5 lakhs. Since the aggregate is more than the deductible of Rs.2 lakhs, Rs.50, 000 is paid. Even the third claim is paid since the previous claims have exceeded the deductible limit.

Suitability – super top-up plans are better if your claim frequency is higher and you want your aggregate claims to be considered.

Read more about Why is super top-up the need of the hour?
Disease specific plans

These health plans cover specific diseases like heart related diseases, cancer, dengue, HIV/AIDS, etc. The plans cover treatments and hospitalisation arising out of the covered illness.

Suitability – these plans are ideal for individuals who are suffering from a particular ailment and are unable to get health insurance coverage for such ailments.
Critical illness plans

Critical illness health plans cover major illnesses which include extensive complicated treatments and are heavy on the pockets. These plans cover a set of critical illnesses (cancer, heart attack, stroke, major organ failure, etc.) and pay the sum insured in lump sum when you are diagnosed with any covered illness

Suitability – critical illness plans are universally suitable for everyone as they cover commonly occurring critical illnesses. Premiums are low and the plan should be bought for a more comprehensive health cover.
Read more about Difference between health insurance plan and critical illness plan
So, choose from these types of health insurance plans based on your suitability and enjoy comprehensive health insurance coverage.
Read more about 10 things to keep in mind before buying health insurance
Read more about De jargonizing health insurance terms