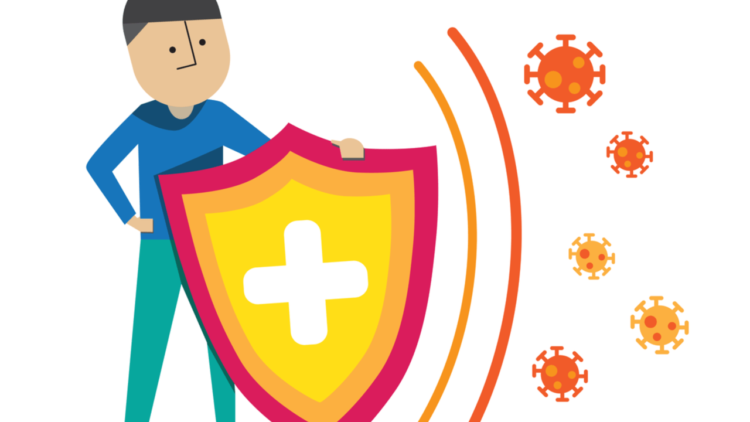 The recent Coronavirus pandemic has gripped the world in its clutches and there seems to be no relief in sight. The infection is spreading across the world and more and more people are getting infected and being hospitalized for treatment. In case of hospitalization, considerable costs are incurred and many of you might find such costs unaffordable. This is where you seek out a health insurance policy to cover the hospitalization costs incurred on COVID. But do you know whether the health insurance policy would cover the relevant expenses incurred on COVID?
Insurance is a technical concept and you need to know the terms and conditions of your policy to know the coverage that you can expect from your policy. In recent times, given the spread of COVID, health insurance companies have launched COVID insurance plans. These plans are disease-specific policies that help in covering the medical costs and other financial obligations suffered due to Coronavirus. Moreover, the Insurance Regulatory and Development Authority of India (IRDAI) has ensured that your regular health insurance policies would also cover the medical costs of the COVID pandemic. So, COVID insurance has become a reality but there are various questions attached to it. Existing policyholders as well as individuals considering investing in a COVID insurance policy have some queries with regards to the Coronavirus insurance coverage that they can expect. So, let's answer some common questions about COVID health insurance and simplify the coverage for you –
Commonly asked questions about COVID insurance in India
Is the COVID-19 claim payable under my health insurance policy?
Thanks to the guidelines issued by the IRDAI, all health insurance policies cover hospitalization costs incurred due to Coronavirus. So, if you have an existing health insurance plan and you are hospitalized after being tested positive for the virus, the associated costs of such hospitalization would be covered under your health insurance policy. Moreover, if you are under quarantine and you undergo medical treatments, the costs of such treatments would also be covered under the plan.
What is the waiting period for a COVID-19 insurance claim?
If you have an existing health insurance policy, there would be no waiting period for COVID-19 claims. However, if you buy a new indemnity health insurance plan or a new COVID insurance policy, there might be an initial waiting period of 30 days to 90 days, depending on the policy's terms and conditions, during which COVID-19 claims would not be admissible. In some plans, the waiting period can be only for 15 days after which COVID-related claims are fully covered. If you are tested positive for the virus and are hospitalized during this initial waiting period, the claim would not be paid.
Can the hospital quarantine expenses due to COVID-19 be claimed?
The guideline for coverage of quarantine expenses was also issued by the IRDAI. According to such guidelines, if you are quarantined for COVID and you undergo medical expenses at a registered medical facility such expenses would be reimbursed by the health insurance policy. The point to note here is that the expenses which would be covered should be medical in nature and should relate to the treatments taken during such quarantine. Any other ancillary expenses which are not related to medical treatments would not be covered.
Can expenses due to quarantine because of COVID – 19 at home be claimed?
If you are quarantined at your own home for COVID-19, expenses incurred on medical assistance would not be admissible in a normal indemnity-oriented health insurance plan. The health insurance plan covers hospitalization-related expenses and since home quarantine does not involve hospitalization, no coverage is allowed under the policy. However, if you buy a COVID insurance scheme that specifically covers Coronavirus, you get a lump sum benefit if you are tested positive for the virus. This lump sum benefit is payable whether you are hospitalized or you are quarantined at home.
Is cashless treatment possible for COVID-19 in a government hospital?
Cashless treatments under health insurance plans are allowed if you get treated in a hospital that is tied up with the insurance company. So, if the Government hospital is a networked hospital, you can avail cashless treatments for COVID-19. However, if the hospital is not tied-up with your insurance provider, claims would be settled on a reimbursement basis. You would have to bear your medical costs initially and after discharge from the hospital, the medical bills should be submitted to the health insurance company for reimbursement of the costs incurred.
What is the approximate cost of treatment of COVID-19 infection?
The cost of treating COVID-19 is not standardized. It depends on the hospital's pricing policies, age of the patient, co-morbidities, severity of the infection, etc. In the initial stages, if you can get treated in the general ward, the expenses are lower. However, for severe complications, an ICU and a ventilator are a must which adds to the cost. Basically, considering the doctor's fee, consumables, room rent, cost of medical tests, and treatment costs, the average daily cost of hospitalization in a private hospital can range between INR 20,000 to INR 25,000. If ICU and ventilator are added to this equation, the cost shoots up to INR 50,000 to even a lakh. So, a 10-day stay in the hospital easily amounts to lakhs and you need sufficient health insurance coverage at your disposal to meet such considerable costs.
Are specialized COVID insurance plans and normal health plans differ from one another?
Given the rising threat of the Coronavirus pandemic, many health insurance companies have launched COVID-specific health insurance policies to cover the disease. These health insurance plans are different from the normal health insurance plans which are available in the market. Discussed below are the differences between the two –
| | |
| --- | --- |
| COVID insurance policy | Normal health insurance policy |
| This is a fixed benefit health insurance plan which pays a lump sum benefit if you test positive for Coronavirus | This is an indemnity oriented health insurance plan which covers the cost of hospitalisation and medical treatments only when you are hospitalised for Coronavirus infection |
| The total sum insured is paid in lump sum as claim | The claim amount depends on the actual medical costs incurred on COVID treatment |
| Any financial liability can be met with the benefit received from the COVID insurance scheme | The claim payable under the policy is only for the medical costs incurred on COVID treatment |
| The policy does not cover any other medical contingency which you might suffer | A normal health insurance policy offers a wide scope of coverage and covers other illnesses and injuries besides COVID which requires hospitalisation |
Thus, both COVID insurance plans and normal health insurance plans are different from one another and should not be considered the same.
Best health insurance plans for COVID
Given the requirement of insurance coverage for meeting the costs of COVID treatments, health insurance plans with COVID coverage have become essential. Here are some of the best plans which provide Coronavirus insurance coverage under their scope of coverage –
COVID specific health plans
These plans are specially designed to cover Coronavirus and pay a claim if you test positive for the virus and undergo treatments. These plans are fixed benefit plans which pay the sum insured in a lump sum on diagnosis of COVID. Some of the best COVID insurance plans are as follows –
1. Star Novel Coronavirus Insurance Policy 
A fixed benefit plan offered by Star Health, the policy has a waiting period of 16 days. No pre-entrance health check-ups are needed to buy the plan and two coverage levels are allowed – INR 21,000 and INR 42,000. You can add family members to the coverage but the sum insured would be allowed on an individual basis only. The lump-sum benefit is paid if you test positive for COVID and are hospitalized for treatments.
2. Corona Rakshak
Another fixed benefit policy, is standardized coverage for the COVID pandemic which has been mandated by the IRDAI (Insurance Regulatory and Development Authority of India) to provide policyholders with customized coverage for COVID. The policy pays a lump sum benefit if you are hospitalized for 72 hours or more due to COVID. The sum insured available ranges between INR 50,000 to INR 2.5 lakhs. If you are aged between 18 and 65 years, you can buy the policy. The coverage tenure is 3.5 months, 6.5 months, and 9.5 months.
3. Corona Kavach 
Corona Kavach is also a standardized COVID insurance policy that was introduced along with Corona Rakshak as per the mandate issued by the IRDAI. The policy is an indemnity-oriented health insurance plan which covers hospitalizations due to COVID. If you suffer from COVID and are hospitalized for 24 hours or more, the policy would cover the medical costs incurred. Corona Rakshak covers all types of medical costs incurred on hospitalization without any deduction for consumables, deductibles, or co-payment. The sum insured ranges from INR 50,000 to INR 5 lakhs and the coverage tenures available are 3.5 months, 6.5 months, and 9.5 months.
Comprehensive health insurance plans
While the above-mentioned plans cover only COVID, the comprehensive health insurance plans are those which cover other medical contingencies too and have a wider scope of coverage. Some of the leading health insurance plans which cover the hospitalization and treatment costs of Coronavirus are as follows –
1. HDFC ERGO Optima Restore
A comprehensive health insurance policy, Optima Restore allows coverage up to INR 50 lakhs. The policy has restore benefit which restores the full sum insured during the policy year after a claim has been made. This allows you to avail of double coverage under the plan. Moreover, the multiplier benefit increases the coverage by 50% after each claim-free year without any additional premium. You can also get premium discounts if you take a specified number of steps within a policy year and stay healthy.
2. Religare Care
A comprehensive health insurance policy offered by Religare, Care allows coverage up to INR 6 crores. The plan has a range of inbuilt coverage benefits and also allows a variety of optional add-ons which can be chosen to enhance your coverage. Free health check-ups are allowed every year and you can also enjoy international coverage under the Care Anywhere benefit available with the plan.
3. Star Comprehensive Insurance Policy 
A popular family floater plan, the policy has no limit on the room rent in case of inpatient hospitalization. You can get coverage for air ambulance, domiciliary treatments, and a second medical opinion through the policy. Maternity expenses are also covered and you also get coverage for bariatric surgery which is a unique coverage feature of the plan. The policy has a wellness program too which motivates healthy living and allows premium discounts on maintaining a healthy lifestyle.
4. Manipal Cigna ProHealth Insurance 
The ProHealth range of insurance plans offered by Manipal Cigna comes in different variants with staggering sum insured levels. You can, therefore, choose a variant as per your coverage requirement. The policy has the benefits of sum insured restoration, international coverage, maternity coverage, and annual health check-ups. You can opt for high sum insured levels too as the plan allows coverage up to INR 1 crore.
5. Max Bupa Health Premia:
Health Premia is a newly launched health insurance plan offered by Max Bupa which boasts of some of the best coverage benefits. You can get coverage up to INR 3 crores under the policy and there are three variants of Silver, Gold, and Platinum. Sum insured restoration, international coverage, travel insurance coverage, health check-ups, etc. are some of the notable coverage benefits of the plan.
Here's a quick look at these plans –
Name of the plan
Sum insured
Pre-existing waiting period
Salient features
HDFC ERGO Health Optima Restore
INR 3 lakhs – INR 50 lakhs
36 months
· Free e-opinion for critical illness

· 100% restoration of the sum insured

· Multiplier benefit doubles the sum insured within two claim-free years

Religare Care
INR 4 lakhs – INR 6 crores
48 months
· Range of add-ons to customize the plan

· Free annual health check-ups

· 100% sum insured restoration

Star Comprehensive Insurance Policy
INR 5 lakhs – INR 25 lakhs
48 months
· Air ambulance cover

· OPD cover for medical consultations

· Bariatric surgery is covered

· Automatic restoration of sum insured

Manipal Cigna ProHealth Insurance
INR 2.5 lakhs – INR 1 crore
24-48 months depending on the plan variant selected
· Worldwide coverage in case of an emergency

· OPD coverage through health maintenance benefit

· Expert opinion in a critical illness

Max Bupa Health Premia
INR 5 lakhs to INR 3 crores
24 months
· Coverage for advanced new age treatments

· International coverage available

· Inbuilt coverage for travel insurance
So, take your pick from the above-mentioned health insurance plans to protect yourself from the financial implication of Coronavirus infection. If you have an existing health insurance policy, your policy would cover your hospitalization and treatment expenses which incur due to Coronavirus. However, you should ensure that the coverage level of your plan is sufficient. COVID-related hospitalization can amount to lakhs and a sufficient sum insured is needed to meet the medical costs sufficiently. If your coverage is low, enhance your coverage through another health plan or through a top-up plan. You can also buy a specific COVID insurance scheme to get a lump sum benefit in case of COVID infection.
Assess your needs and then make an informed choice. Also know the coverage benefits of your health insurance policy so that you have clarity about raising a claim for Coronavirus.