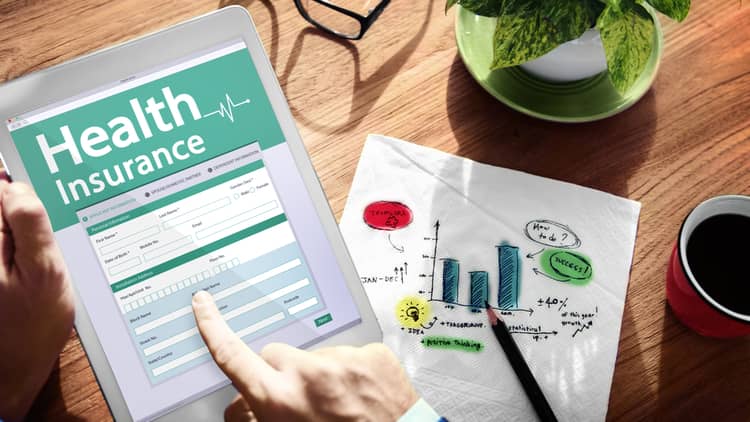 No one really "plans" to fall ill, no one really "planned" the pandemic, but it happened! This was when we witnessed multiple families falling ill requiring hospitalisation together. Times like this make us introspect the actual amount of health insurance coverage one needs. With high medical inflation rising the cost of treatment along with the rise of lifestyle ailments in India, insurance is not even an option anymore. Before upgrading your phone or any other electronic accessories, you need to rethink your health insurance coverage and opt for a high coverage before you may need it!
According to the GOQii Fit India Report 2020, 62% of Indians fall in the high-risk or borderline high-risk category as far as fitness is concerned. Lifestyle diseases contribute a large part of this with hypertension, diabetes and thyroid where women happen to be unhealthier than men in general. Also, young adults fall prey to lifestyle ailments due to fast food and an unhealthier lifestyle than their parents!
Thus, instead of thinking about your health insurance plan, it is time to opt for it at your earliest, preferably before you turn 40 or have any lifelong medical conditions so that when you need it the most, your policy has surpassed the waiting periods and ready to process a claim!
Remember: Health expenses can neither be avoided nor postponed!
Thus, here are the top 10 reasons why you need an 'active' health insurance plan:
Illnesses are unpredictable

Ok, so you are in the prime of your health. But can you predict illnesses? In today's stressful living, illnesses don't see age. Individuals develop illnesses even in their 30s. Such illnesses might require medical attention and if they do, a health plan helps in covering the costs.

According to GOQii India Fit Report (Source: BioSpectrum India, March 2021), more than 50% of teens and young adults are unfit in India and thus susceptible to illnesses. So delaying your insurance may not be a wise idea!

Accidents don't announce themselves

Even if you are illness-free in your 20s and 30s, you don't have any control over accidental injuries. Road traffic accidents, a fall or even a pandemic can land you in the hospital with considerable medical bills.

Medical expenses are on the rise

This one is no mystery. A simple doctor's visit can cost you thousands. Imagine hospitalisation!

Last year, in May and June 2021, health inflation was recorded at 8.4% and 7.7% (Source: Hindu, July 2021) respectively compared to 3.8% in December 2019. If the inflation can double up within 6 months, imagine how much it can grow over the years.

In the face of such rising costs, a health plan becomes a must to afford quality healthcare.

Your family needs you

You might be healthy and free from illnesses but what about your family members? If anyone falls ill and requires medical assistance, you would incur medical costs.

If your family includes dependent parents, the chances of medical emergencies increase. A family floater health plan, thus, also proves relevant for covering the medical costs of your family members.

For maximum coverage

You benefit when you invest in a health plan at a younger age. Since at younger age you might be healthy, you can avail of maximum coverage under the plan that you choose. The insurer would not impose coverage restrictions when you buy young.

The waiting periods

Every health plan has a waiting period after which pre-existing illnesses are covered. During this waiting period, claims pertaining to such illnesses become your out-of-pocket expenses, which is almost 70% (Source: Economic Times, Jan 2022) of the total expenditure on healthcare in India.

When you buy health insurance young, you are relatively healthy. As such, you can wait out the waiting period easily. Once the waiting period is over, you can enjoy comprehensive coverage.

You have other goals too!

In the absence of a health plan, a medical emergency poses a threat to your savings, savings that you might have created for other financial goals. As the savings are drained out in paying the hospital bills, the other goals suffer.

If you want to create a secured corpus for the other financial goals that you have, invest in a health plan, early on, so that your savings are protected and you do not need to dip into your savings for your medical expenses.

Wider plan options

When you are young, every insurer is ready to offer you a comprehensive scope of protection. As such, you have wider plan options at your disposal. As you age, the plan options start narrowing down, a scenario that is better avoided.

The benefit of no claim bonus

If you do not make a claim in your health insurance policy, you are allowed a no claim bonus. Most plans offer a cumulative bonus which increases the sum insured on a cumulative basis after each claim-free year.

Buying young can help you accumulate the no claim bonus and increase your coverage, that too free of cost!

The tax advantage

Lastly, let's not forget the tax angle. Investing in health insurance earns you a deduction under Section 80D.

You can claim a deduction of up to INR 25,000 through health insurance premiums. Moreover, if you also pay for your parents' cover, you earn an additional deduction of INR 25,000 (INR 50,000 if they are senior citizens).

These deductions help in lowering your taxable income which, in turn, lowers your tax liability. A reduced tax liability = increased savings. Wouldn't you want that?
It's time to take a decision and opt for adequate health insurance coverage. There is no point in delaying. Invest in a health plan before turning 40 so that you can enjoy the aforementioned benefits. Moreover, with health insurance comes financial security which gives you peace of mind and who doesn't want that!