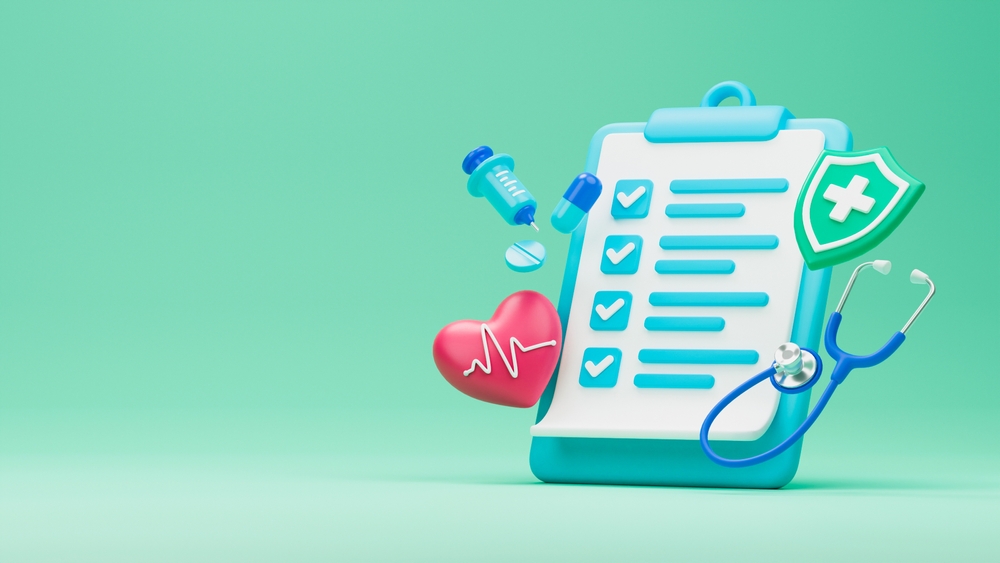 Celebrated on 29th September each year, World Heart Day aims to educate and spread awareness about Cardiovascular Diseases (CVD), a healthy heart, and a healthy lifestyle. Introduced by the World Heart Federation in 1997, the date came to be known by its name in the year 2000, and people across the globe have celebrated it ever since.
The theme for World Heart Day 2022 is 'Use Heart For Every Heart'. Over the world, more than 17 million people die of CVD yearly¹. Apart from this being a disheartening fact, it is also the lack of knowledge on CVD that is constantly leading to a hike in this figure. Fuelling the ideas of practical and proven ways of a healthy lifestyle and the basics of CVD management is essential in curbing it. Saying no to smoking, unhealthy food habits and embracing daily physical exercises are simple mantras that let you win over CVD.
Along with healthy habits, a crucial aspect of fighting such diseases is having the cover of a health insurance plan. While gathering sufficient knowledge about a healthy heart and lifestyle is essential for everyone, planning for a safer future with the right insurance plan is equally important. Heart strokes and heart attacks often come as a silent killer. After the coming of Covid-19, the worldwide condition of CVD has further deteriorated. Here comes the role of cardiac insurance that ensures financial security in any heart-related medical emergency.
What is a cardiac insurance policy?
Heart attack insurance is health insurance that covers acute heart diseases like myocardial infarction, heart attack, etc. and the medical expenses incurred for the treatment of the same.
Importance of Cardiac Insurance Policy today:
Considering the high rate of deaths due to cardiovascular diseases, it would be a wise decision for all those individuals planning to purchase insurance for heart patients.
Here are some of the common benefits of heart insurance-
Financial Stability During Hospitalisation:

Critical illnesses like heart disease can push you to dig deep into your savings if any medical emergency arises. However, having heart attack insurance ensures you do not have to worry about medical expenses.

Pre and Post-Hospitalisation Cover:

Cardiac insurance covers hospitalisation expenses and a few days/ weeks before and after hospitalisation.

Tax Benefits:

Like various other insurance policies, the insurance for heart patients also provides the insured with tax benefits. Under Section 80D of the Income Tax Act, the insured can avail of tax deductions.

Coverage Beyond CVD:

Most health insurance plans that include heart attack insurance also include various other coverages. It may include a comprehensive cover for critical illnesses like cancer. So, under one plan, you would get a wide range of benefits

High Sum Insured:

Because critical illnesses like a heart stroke or CVD require hefty medical expenses, the sum insured by cardiac insurance is also high. It ensures your family does not have to run to your savings account while receiving the treatment

Need of the Hour:

The changing lifestyle and eating habits of people across the globe have led to a further hike in need for cardiac insurance. So, to be on the safer side, you must have one
Best Cardiac Insurance Policies:
The market is full of several options when it comes to insurance for heart patients. In the table below, you can check out and compare some of the leading companies offering heart insurance-
Policy Name

Highlighting Features

Care Heart Plan

Cover for pre-existing heart illnesses
Cover up to INR 10 lakh
Annual heart health check-ups

Star Cardiac Care Plan

Cardiac treatment covered along with a few non-cardiac treatments and accident cover
Sum insured up to INR 4 lakh
Hospitalisation cover and outpatient coverage

ICICI Pru Heart

Discounts given for existing customers
Get a heart cover of up to INR 25 lakh
Diagnostics expenses covered

Future Generali Heart and Health Plan

Death benefit from the first day or policy
Covers all the stages of 59 critical illnesses along with heart diseases
A sum insured of up to INR 50 lakh can be availed

Niva Bupa CritiCare Plan

A cover up to INR 2 crore
Covers 20 critical illnesses including heart illnesses
Cover available for both individual and family
Conclusion
This World Heart Day, educate yourself, your loved ones, and also your community about the inevitable need of a healthy lifestyle. 80% of heart problems can be kicked out with a balanced life where you eat healthily, think positive, drink plenty of water, and exercise daily. Also, do not delay purchasing the right heart insurance for yourself and your family.