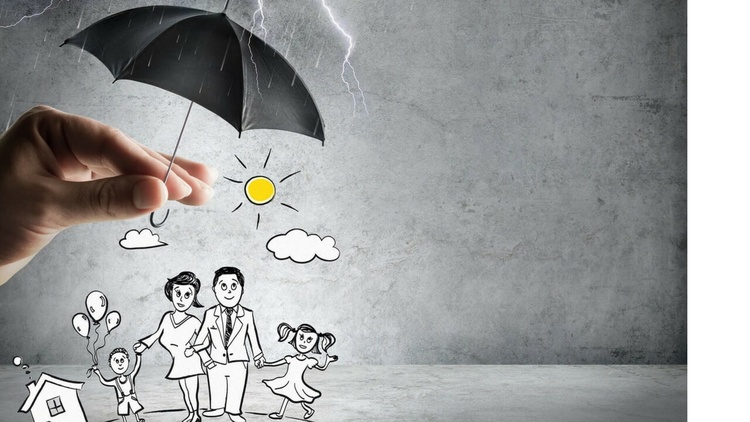 Everyone wants the best out of life. The best food, the best clothes and the best house. But how about the best health insurance policy? That's just as important as the other 3. Unless you're a lone wolf, the family floater health insurance policy is perhaps the best you can invest in. Let's look at the 3 reasons that make it stand out among the rest:
The family that buys insurance together, stays together:
The thing that separates the family floater policy from the rest is that it covers your family, along with you. So you don't need to be selfish with your insurance. It covers your family members against multiple diseases, which is ideal if you have seniors living with you. Since it's a one covers all policy, you don't need to bother getting separate health insurance for other family members.
One for all and all for one:
Another thing worth noting about the family floater policy is that one member can claim the entire lump sum. This makes it ideal, if one family member is suffering from a critical illness and requires expensive treatment. So you won't just be a family, but also like the Musketeers. "One for all and all for one," should be your family insurance motto. In contrast, the lump sump can also be claimed by multiple members covered under the policy, multiple times.
Read more about family floater plan
A small price to pay, considering:
We've said it before and we're going to say it again. Since the family floater policy covers your family members, you don't need another insurance. This might cost a bit extra, but is totally worth it in the long run. If you're on a budget, then getting the family floater policy that covers all is better than getting multiple policies for multiple family members.
Read more about Separate health insurance plans for parents of floater?
Read also An anatomy of an health insurance plan
Read more about Dejargonizing health insurance terms