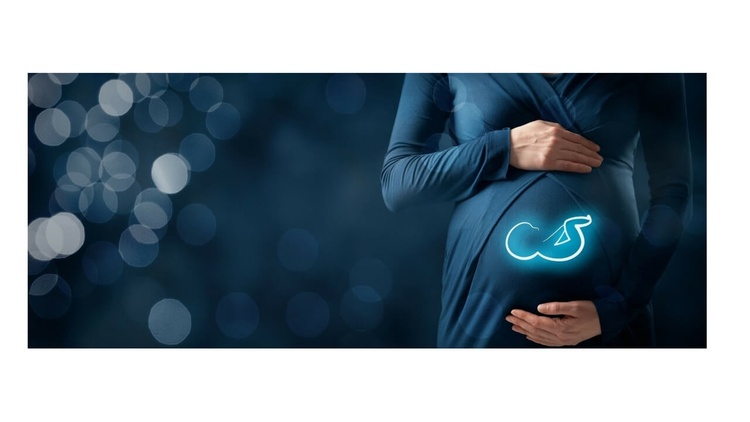 Motherhood is a beautiful experience in every woman's life. It makes a woman feel complete. Juggling between career and life, motherhood often gets delayed. Thus complications during childbirth have also become quite prevalent. This is because of the surrounding stress, lifestyle and delayed pregnancy.
Motherhood comes with a lot of responsibility as well as expenses. In fact these days, couples plan their families based on their financial conditions rather than emotionally. Expenses do not end after the child is born. The total expenses could cost you a fortune if you are not prepared. Thus, raising a child needs good financial backup. In this case, a health insurance with maternity coverage can solve the problem.
What is maternity insurance?
Health insurance covers the cost of insured individual's medical expenses. But, maternity coverage is a very important health benefit for women. It pays for all expenses related to normal pregnancy, labour and delivery. Some of this maternity plans support new-born baby care and other related expenses too. It, however, does not cover artificial insemination and other related costs.
Read more about why you should buy maternity insurance plan
Does it make sense to buy a Health Plan with Maternity Benefits?
Childbirth in a good hospital has become quite expensive today. A normal delivery costs around Rs 20,000 to Rs 50,000, without much complication. However, a caesarean delivery is way more expensive. It can range anything between Rs 35,000 to Rs 1 lakh.
Thus, it is not always possible to bear a huge amount during delivery. And you still wish to get the best services for your family and child. Having maternity coverage will reduce your financial stress during pregnancy. Alongside you would not have to compromise on your childcare as well.
Some corporates also provide group health plans with maternity coverage for employees and their spouses. If your company offers one, you are saved. Else, buying an individual health plan makes sense
Here are few reasons why an individual health plan is a better option over a group health cover:
In case, you change your job. The coverage would be lost along with the maternity coverage.
Coverage under group health policy might be limited in terms of value.
Group plan might not include pre and postnatal expenses related to childbirth. An individual plan covers it all.
Key things to consider while buying a Maternity Insurance
A health plan with maternity benefit includes almost all expenses related to pregnancy.
Pre and post hospitalization.
Pre hospitalization consists of check-ups before hospitalization to medicines. Post hospitalization would take care of childcare after delivery. The 30-60 days before hospitalization and 60-90 days after discharge is considered under this.
Delivery charges and in patient hospitalization.
The hospitalization charges for delivery are covered in this insurance. Some policies have certain sub-limits pertaining to delivery. Sub limits for normal deliveries are Rs 15,000- Rs 25,000. And that for caesareans are Rs 25,000-Rs 50,000.
Pre and postnatal expenses.
This covers for childcare expenses which included doctor's consultation as well as medicines. Even check-up and incubation costs are also covered.
Vaccination cover.
Some health plan cover the Government mandatory vaccination expenses of the new born also. Usually it is provides for the first year vaccinations only but some plans extend it as well to 12 years.
New Born Coverage.
Some health plans provide new-born health cover including all special care necessary and expenses related to defects, if any from the time the child is born.
When is the best time to buy maternity coverage?
Many think about when is the right time to opt for maternity coverage and the answer is very predictable- as early as possible. Though delaying is a common thing, there are various reasons why one should not delay to opt for maternity coverage.
Here are the top 3 reasons for opting for Maternity Coverage ASAP.
Applying for a maternity coverage plan at the last minute can be a big mistake. Here are the glitches of availing maternity coverage at the last minute.
Waiting period and pre-existing clause.This is a specified period of time after which you can get cover for maternity expenses. Most insurance companies do not provide for maternity coverage in the initial years. The first 2-6 years are usually excluded from this coverage. This is called the waiting period for maternity. Corporate policies also sometimes have a waiting period of 9 months to 2 years.
In addition, you cannot avail a new maternity coverage plan if you are already pregnant. In such case, pregnancy would be considered as a pre-existing condition and hence no maternity coverage shall be provided.
Hence, it has to be availed at least 2 years before you are planning to conceive a child.
Rise in premiums with age and time.Premium of this coverage would increase with your advancing age. So if you delay to avail this insurance, you are likely to pay higher premiums to fulfil your needs.Also, with the marriage age being pushed further today, more women above 35 and even 40 are delaying motherhood. In addition, even expenses related to motherhood are increasing day by day. Therefore, if you delay, you might not be able to opt for a cheaper maternity plan as the waiting period for the same is usually longer. Thus, you would end up opting for a plan with a higher premium to avail the timely benefit.
Ease in availing the Policy. If you have time, it is always better in terms of availing any kind of insurance. If the maternity coverage is not taken early in life, maternity benefit might not be available at a higher age due to the complications involved with ageing! You might also have to avail the same in a hurry and thus not able to do complete research. So the earlier you buy, the better it is!
Popular Plans with Maternity Coverage
There are some popular plans, which offer good features on maternity coverage. They are
Here is a comparative analysis between Apollo Easy Health plan and Religare Joy Plan.
Expert advice
If you wish to buy a Maternity Insurance Plan, now is the right time. Alternatively, if you got married recently and planning to have a child in next few years, having a maternity coverage can be helpful. However, if you are planning a baby immediately, then you need to consider the premiums before buying, since plans with lower waiting periods are relatively quite expensive.
Also, having a maternity coverage can be helpful if you plan your next child a few years later. However, if you are not planning any more children, then this additional benefit is not required. Or, if your group insurance provides enough coverage for the entire benefit that you may need, then this additional maternity benefit may not be required.
Thus, the best solution is to opt for a comprehensive health insurance plan like Apollo Munich Easy Health or Max Bupa Heartbeat, which has all other benefits like lifelong renewability and has Maternity Coverage too at a competitive rate. You can continue this health insurance plan for the rest of your life and can include your family as well. However, a purely maternity driven plan like Religare Joy is helpful only for immediate Maternity benefit and hence, can be discontinued afterwards, since the premium is very high as compared to the rest of the industry.
So don't waste your time as time is money. Old saying but true as it can help you save quite a lot. Get the best insurance plans in India online at Turtlemint.
Read also An anatomy of an health insurance plan
Read more about Dejargonizing health insurance terms