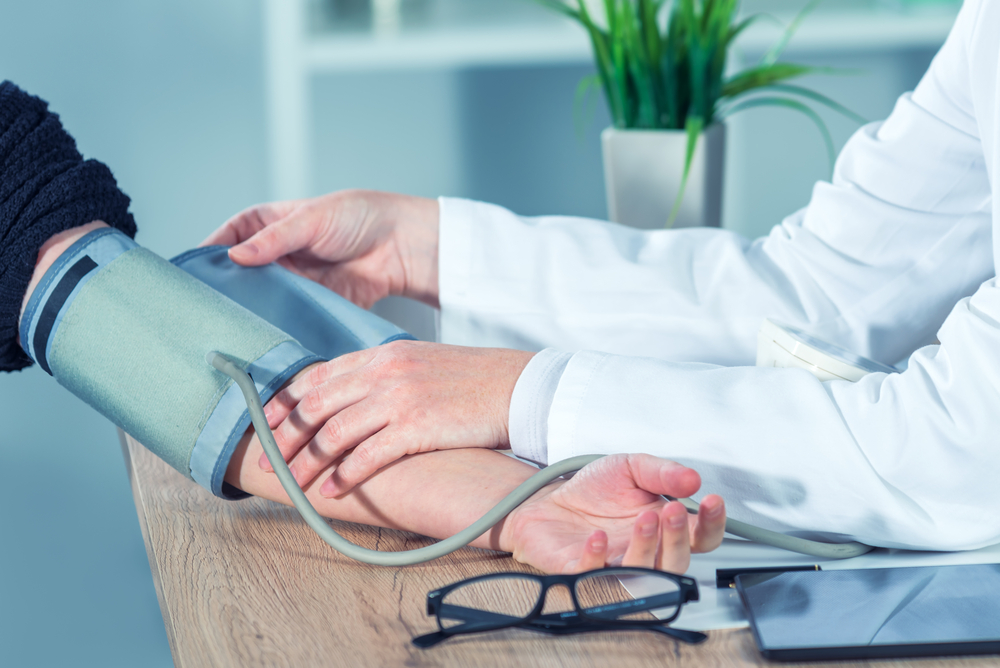 According to the World Health Organization (WHO), health means physical, mental, and social well-being and not only the absence of disease and infirmity. Physical health plays a significant role in one's life, but currently, our lifestyle has become so inundated with frail habits and inactive routines that being disease-free is an ultimate challenge now. That's why it's been suggested by doctors to go for routine preventive health checkups. So one can get to know about the disease at an early stage and avoid complications.
What are Preventive Health Check ups?
Sometimes, despite taking all the necessary precautions, such as having a balanced diet, getting adequate sleep, and exercising, our bodies can risk catching a disease. As the name suggests, a preventive health check-up is done to detect and recognise any health issue early. Preventive health checkups identify and reduce the risk early. These checkups, when done regularly, can help detect and recognise infection, medical condition, and behaviour of the disease before it reaches a critical stage.
Preventive health check-ups detect lifestyle diseases
By detecting the disease at an early stage, preventive health checkups also help in reducing the financial burden by saving the expensive treatment required at the critical stage. Thus, preventive medical or health checkups are the key to a healthier life.
What are the benefits and essential factors of Preventive Health Check ups
Preventive health checkups are essential in making our lives healthier and better.
Timely detection:

They provide early detection of diseases which can be immensely harmful in future. They also help to assess your rate of getting sick.

Keep track of your health:

Regular checkups allow one to be involved in active health care. They help you stay up-to-date and endowed with the latest medical data and technologies while providing essential and ethical health education.

Encourages you to have a healthy lifestyle:

Preventive checkups help adopt a healthy lifestyle which further helps in increasing longevity.

Keep medical expenses under control:

Preventive health checkups can greatly help in reducing sudden and unforeseen medical expenses. When a disease is detected at the initial stage, it can help manage it. A delayed detection can result in expensive treatment and prove fatal.
Tax deductions on preventive health check-ups
When getting health insurance, one should be aware of the Income Tax Act 1961. Under Section 80D of the Income Tax Act, one claims an overall deduction of INR 25,000 and an additional deduction of INR 25,000 for the insurance of one's parents. And if parents are senior citizens, the amount for deduction will be INR 50,000.
With preventive medical checkups, one can get up to INR 5,000 worth of tax benefits under Section 80D of the Income Tax Act, 1961.
Things to keep in mind when going for preventive health check-ups:
If you go for preventive health check-ups regularly, you can reduce the risk of serious diseases to a notable extent. It will make you lead a healthy lifestyle in the long run. Hence, the following things you should keep in mind when going for preventive health check-ups:
Ask your doctor whether you should come with an empty stomach or not for the testing. Patients are called with an empty stomach for most medical examinations. Therefore, it will be better for you to confirm it with the doctor beforehand
Wear comfortable clothes when you are going for a routine health check-up
If you are going for an X-ray, CT-SCAN, and ultrasound, then you should remove the metallic accessories. Otherwise, they will obstruct the clear image.
Never miss regular health checkups to live a healthy and happy life till old age.
Preventive Health Check up to consider for different age groups:
Preventive health check ups are a series of medical tests undertaken to comprehend the measures need for disease prevention. Following are some command tests that should be included in one's preventive health checkups, as per their ages-
Infants & Children (0-10 years)

The major test that should include in this stage are

Auscultation
Palpation
Newborn jaundice
Ophthalmic Test.
Adolescence (12-19 years)

Teenagers should prioritise healthy lifestyle choices to be protected from diseases. However, diseases caused at this stage are dependent on a lot of factors, so the tests that should include at this stage are-

Obesity
Diabetes
Anaemia
Hepatitis B
Tuberculosis
High Cholesterol
Between 20 to 40 years

The tests that should include in one's preventive health checkups between the age of 20 and 40-

Blood Pressure
Liquid Profile
Pelvic exam and pap smear( only for women)
Hepatitis C
Testicular Examination(only for men)
Eye Examination
Dental exam
Skin self-exam for skin cancer.
Above 40 years

Tests that should include if one is above 40

Cholesterol Screening
Heart Disease Screening
Cancer Screening
Infectious Disease Screening
Osteoporosis Screening
Bone mineral density test (only for women)
Diabetes
Above 60

People may be 60 and above but can still live their lives to the fullest and healthiest. However, they must be well informed about their body and its workings. The tests that are recommended at this stage include –

Prostate cancer screening
Colorectal cancer screening
Hearing test
Aneurysm
Immunisations
So, these are the basic tests that should be included in preventive health checkups. Moreover, the specifics of one's health checkup can also differ depending on age, gender, and family medical history.
Who should opt for preventive health checkups?
Ideally, people of all ages could go for preventive (medical) health checkups at least once a year. Many medical problems and diseases can be diagnosed in childhood and adulthood if provided with proper care and medicines.
It should be required for people above the age of 30 to go for preventive health checkups without fail, as they fall under the category of harmful diseases such as obesity, cancer, diabetes, and cardiovascular diseases.
If people invest in preventive checkups, they can have a better chance of recovering from those diseases, as preventive health checkups help detect disease early.
List of preventive healthcare packages in India:
Many insurance companies today provide free annual preventive checkups depending upon the policy's terms and conditions to promote the importance of preventive care. You should check if the company is providing free health checkups with the insurance policy. Also, confirm which kind of healthcare package is being provided with the policy.
Broadly, the following health care packages are available in the market. The details of each package may differ from plan to plan or company to company-
Basic Health Package

This package includes all the basic health tests such as random blood tests, chest X-rays, Cholesterol, ECG, and consultation with a physician.

Full Body Package

This package includes full-body screening to check for various diseases and medical conditions. It includes lipid profile, blood count, and blood sugar level test.

Diabetes Package

This package is specially designed for diabetic patients who need regular checkups for their diabetic levels to avoid any complications in the future. This package includes kidney function tests and fasting blood sugar tests.

Cardiac Package

This package is designed to examine the risk of cardiovascular diseases like heart attack and stroke and take immediate action to avoid its severity. It includes chest X-rays and ECG tests.

Cancer Package

Screening patients for various cancers and reducing the risk. It includes blood tests, pap smears, and clinical examinations.

HIV Package

HIV packages are designed to screen patients for HIV and take immediate measures to deter the disease. This package consists of HIV 1&2 bodies test, fasting blood sugar tests, and a complete hemogram test.

Fertility Package

This package is devised for couples struggling to convince and who require fertility-related checkups. This package comprises random blood sugar tests, pelvic scans, and AMH tests.

Family Package

The family package is a complete body checkup package for the entire family. In this, all the family members are screened for varied diseases. It includes a complete blood count, lipid profile, and liver function tests.

Women Package

Women's packages are designed to examine the health-related problems faced by women and detect life-threatening diseases in them at an initial stage. It comprises breast mammography and pelvic examination.

Pediatric Package

This package is meant to examine the health hazards faced by children till the age of 13. It includes pediatric examination, ophthalmic examination, and dental examination.

Dental Package

As the name suggests, a dental package is designed to assess an individual's dental health. It helps eliminate the risk of oral cancer, plaque cavities, and tooth decay.
Conclusion:
It can be summarised that a preventive health checkup is a method for detecting changes in one's body early. In most cases, the body doesn't show any disease symptoms early on. Early disease detection is a significant benefit of preventive health checkups, as it helps diagnose the disease at an early stage, making the disease more manageable and the treatment more effective. Section 80D of the Income Tax Act of 1961 makes preventive health checkups more advantageous.
Frequently Asked Questions:
I am 30 years old and healthy. Should I also go for preventive health checkups?

Yes, you should surely go for preventive health checkups. Our stressful life has increased the risk of many serious diseases like cardiovascular, hypertension, diabetes 2 etc. Preventive health checkups help to detect these problems at an early stage.

Do health insurance schemes cover the cost of preventive health checkups?

Yes, most health insurance schemes cover the cost of preventive health checkups, but you should compare the premium and benefits of different health insurance policies of different companies before buying.

I have health insurance coverage for my medical expenses. Should I still go for complementary health checkups?

You should attend the complimentary annual health check-up as health should be a priority. These annual health checks help doctors diagnose the physical problem early. In this way, a few visits to the doctor's clinic and some medications will help you recover as soon as possible.
DISCLAIMER
This article is issued in the general public interest and is for educational purposes only. The blogs should not be used as a substitute for competent expert advice from a licensed professional to best suit your needs. Insurance is a subject matter of solicitation. For more details on policy terms, conditions, exclusions, and limitations, please refer to/read the policy brochure before concluding a sale.