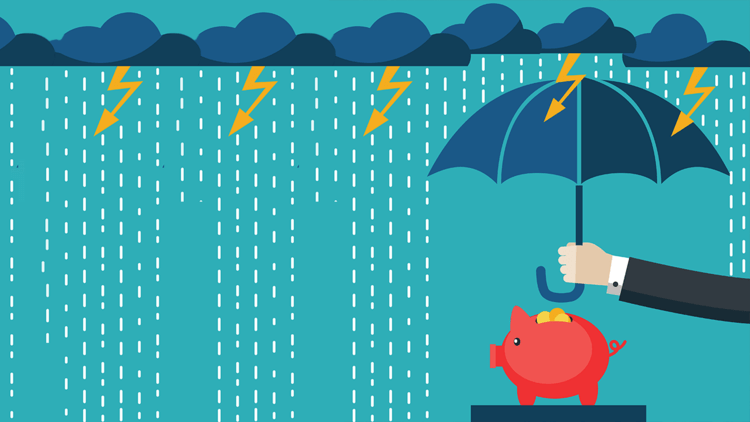 Don't you just love the monsoons – the heavy clouds that bring respite from the scorching heat, the cool showers that uncover the real shades of green, and the light breeze, which carries the smell of wet earth?
Although monsoons are such a welcome change from the long, hot and dry spell of summer, unfortunately, they often arrive accompanied by some very unwelcome health hazards.
Accident risks during monsoons
During heavy showers, the incidence of road mishaps multiplies dramatically, leading to a lot more deaths, serious injuries, and loss of property. Mumbai alone recorded 569 accidents last year!
(Click here to find out about personal accident cover!)
Auto accidents are common during monsoon due to decreased visibility, slippery roads, water-logging, undetectable potholes, and falling trees; often in combination with reckless driving or poor vehicle maintenance.
(Want to learn how to monsoon-proof your car? Click here to keep the monsoons from raining on your car-parade!)
Health risks during monsoons
Not only do clogged waters and muddy puddles result in a higher risk of road accidents and personal injuries, they also serve as a breeding ground to a host of disease-causing germs. What's more, your body is extremely susceptible to various ailments during the monsoon season due to reduced immunity.
The high humidity and damp accelerate bacterial and fungal growth, leading to outbreaks of serious infections and diseases such as influenza, pneumonia, asthma, typhoid, cholera, hepatitis, dysentery, conjunctivitis, leptospirosis, etc. Moreover, mosquitoes thrive on stagnant water (which accumulates in abundance in monsoons) and cause dangerous diseases like dengue, malaria, and chikungunya.
How health insurance protects you
Coping with an unforeseen illness or injury can be undesirable as it is. But, having to shell out your hard-earned money for medical assistance on top of that, just makes the whole situation worse. Healthcare for most monsoon illnesses alone can be very expensive, with long durations of treatments and hospitalization ranging upwards of Rs. 35,000 in multispecialty hospitals. Health insurance coverage acts as a financial umbrella against the dangers of monsoon and safeguards you and your family by mitigating the cost of medical care and providing benefits like cashless hospitalization.
Here are 4 reasons why health insurance is important
Disease-specific plans
Nowadays, there are many health insurance companies in the market that provide disease-specific covers. The great thing about these plans is that their premiums are quite affordable. You can get a cover of around Rs. 50,000 for monsoon-specific diseases and accidents for as little as Rs. 511!
Even if you have a regular health insurance plan, you might want to consider getting a specialized plan as an add-on cover. This will let your basic plan's No Claim Bonus remain undisturbed. If need be, you can always claim the disease-specific plan simultaneously with your existing health insurance plan.
Moreover, most disease-specific plans offer comprehensive coverage. Besides hospitalization, they pay for diagnostics, outpatient treatment, and home-care; costs for which may not be covered under a regular health insurance plan. Some of these plans (for e.g. Dengue insurance plan ) only require a self-declaration of being disease-free and don't even ask you to a get pre-insurance check-up. A disease-specific plan also charges a low premium amount, irrespective of age.
It's better to be safe than sorry! So, play safe this monsoon with the umbrella of health insurance. Enjoy the monsoons tension-free by insuring your loved ones and yourself against medical emergencies.
Make sure to get sufficient health insurance coverage against monsoon health risks. Compare plans and invest wisely with the help of Team Turtlemint. Call our Health Expert at 1800-266-0101 or head over to the Turtlemint website to get quotes for different health insurance plans.
Read also An anatomy of an health insurance plan
Read more about Dejargonizing health insurance terms