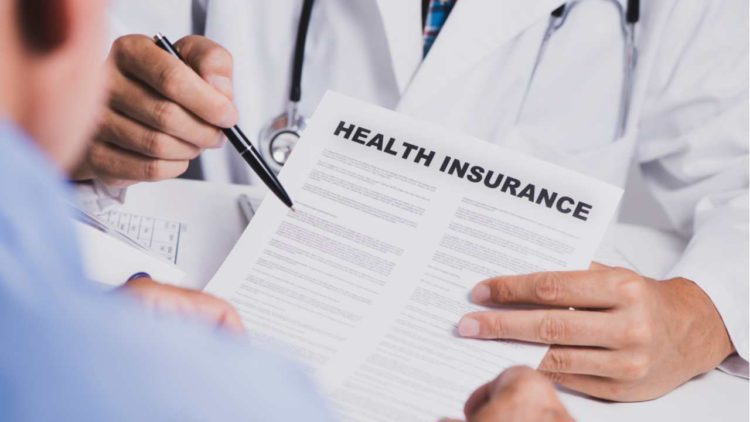 The Insurance Regulatory and Development Authority of India (IRDAII) continuously proposes changes in health insurance plans. These changes serve two purposes –
They help health insurance policies to adapt with the changing times
They make health insurance plans more customer-friendly
When COVID struck, IRDAI issued a series of guidelines to insurance companies to make COVID related claims as hassle-free as possible. Now, when health insurance plans have been offering complete help for COVID, IRDAI has proposed a series of new changes which would make health insurance plans more customer friendly. These changes should be incorporated by health insurance companies in the policies that they offer from October 2020. Let's have a look at what these changes are –
Change#1 – Standardization of policy clauses
Insurance plans are technical in nature and the clauses mentioned in the policy document might prove confusing for many. Keeping this view in mind, IRDAI has asked health insurance companies to make their policy clauses standardized so that customers can understand them easily. These policies clauses should be stated in the wordings as provided by the IRDAI across all insurance companies.
What it means for you?
As policy clauses are standardized, they would become uniform across all health insurance plans. You would, therefore, be able to compare different plans easily without wondering if the plan that you choose has some hidden clauses which you should know. So, policy clauses like disclosure of important facts, grace period, health insurance portability, renewal, grievance redressal, policy cancellation, etc. would have the same definition across all health insurance plans. This would help you understand the policy better and compare different plans on their clauses easily.
Change#2 – Coverage for Telemedicine
Telemedicine means getting medical assistance from a distance using different modes of telecommunication. Under telemedicine, the doctor and the patient do not meet physically. Instead, they meet virtually. The concept of telemedicine gained popularity with the Coronavirus pandemic when visiting doctors and clinics for medical assistance became challenging due to lockdowns and social distancing norms. In today's developing times, telemedicine has become a popular mode of availing medical assistance. With this development, IRDAI has also proposed that health insurance plans should cover the cost of telemedicine if the health plan provides coverage for normal consultations.
What it means for you?
The inclusion of telemedicine in your health insurance policy would increase the scope of coverage of the policy. It would eliminate your out-of-pocket expenses on telemedicine as the policy would cover such costs thereby making the health plan comprehensive and suitable for the current COVID crisis.
Change# 3 – To make proportionate deductions on room rent sub-limits more reasonable
The concept of proportionate deduction is applicable in case of room rent limits. If a health insurance plan has sub-limits on room rent, you are expected to choose a hospital room within the specified sub-limit for getting complete coverage under the policy. However, if you choose a room whose rent is higher than the prescribed limit, the total cost incurred on inpatient hospitalization is reduced by the percentage by which the actual room rent exceeds the covered room rent.
For example, suppose the room rent sub-limit in your health insurance policy is Rs.4000. On hospitalization, you choose a room with a rent of Rs.6000. This rent is 50% higher than the covered room rent. Thus, in this case, your inpatient hospitalization bills would be reduced by 50% to calculate the admissible claim amount. This bill would include your room rent, doctor's fee, surgeon's fee, anesthetist's fee, cost of medical devices, medicines, etc. which are called 'associate medical expenses'. So, if your bill amounts to Rs.2 lakhs, the insurance company would pay only Rs.1 lakh.
IRDAI has specified changes in this regard. It has asked insurance companies to define the meaning of 'associate medical expenses' clearly in their health insurance plans. The expenses, those fall under 'associate medical expenses' should be clearly stated in the policy. Moreover, IRDAI has asked health insurance companies to exclude the following costs from the list of 'associate medical expenses' –
Diagnostics
Medical devices and implants used in the treatment
Consumables
Pharmacy
IRDAI has also asked insurers to remove proportionate deduction in case of hospitals which do not have different pricing policies for different categories of rooms and also for ICU admissions.
What is means for you?
This change is meaningful if you have room rent limits in your existing plan or you would buy a policy with such sub-limits. With the expenses clearly listed under 'associate medical expenses' you can easily understand which expenses would be impacted by the proportionate deduction in case the room rent limit is exceeded. Moreover, with the afore-mentioned exclusions from 'associate medical expenses', the scope of coverage of your health plan would increase. The proportionate deduction would be on a lower amount allowing you to get a higher amount of claim.
All these changes would be effective from 1st October 2020 on new policies. For existing policies, the changes would be applicable at the time of renewal provided that the renewal date is on or after 1st April 2021.
These changes would make health insurance plans more comprehensive and favorable for policyholders and also increase the penetration of health insurance in India. So, be prepared to get enhanced benefits from health insurance plans starting this October. Happy insuring!