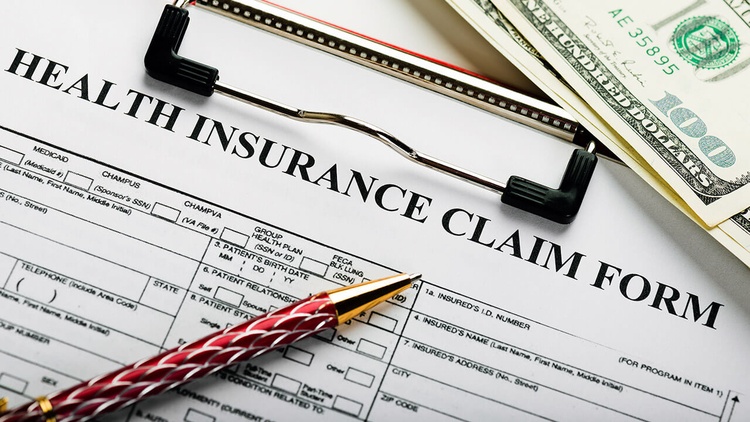 A health insurance policy covers the costs incurred if you face a medical emergency – you all know that. But do you know how to make a successful claim in your health insurance plan?
Insurance, by its very nature, is a technical concept. Though you might buy it after understanding its features, it is at the time of claim that most of you feel clueless. While it is true that making a health insurance claim has a protocol, once you understand the simple process, making a claim would no longer be difficult.
A health insurance plan has two types of claim settlement process – cashless and reimbursement. Do you know how each works and their respective advantages and disadvantages? Let's find out:
What is cashless claim?
Under a cashless claim settlement process, when you are admitted in a network hospital, the insurance company directly settles your medical bills with the hospital. You do not have to shoulder any expenses yourself. That is why it is called a cashless claim.
What is reimbursement claim?
Under a reimbursement claim process, you have to first shoulder your medical bills. After you get treated and are discharged from the hospital, you have to submit the relevant bills to the insurance company. The company then reimburses the medical costs you incurred.
Difference between the two
Cashless and reimbursement claim processes are very different from each other. Let us understand the main differences between the two:
Pros and cons of cashless claim settlement
Advantages
Since the insurance company takes care of all relevant medical expenses, you don't have to face any financial burden.
Minimal paperwork is involved in this claim process.
Disadvantages
You have to seek hospitalization only in a networked hospital to avail cashless benefit. In any medical emergency you might not be able to find a networked hospital in your vicinity. This would be a major setback as treatments in a non-network hospital would be done only on reimbursement basis.
Pros and cons of reimbursement claim
Advantages
You can get treated in any hospital and later get the bills settled.
Disadvantages
You have to face the financial strain of any hospitalization. You would get reimbursement only when you are discharged from the hospital and the treatment is complete.
A lot of bills, certificates and reports are required to be submitted to the insurance company for availing reimbursement of your claim. Since the documentation process is cumbersome, you might get confused. It also delays the whole claim settlement process which usually takes a lot of time.
Many health insurance plans have cashless claim settlement process inherent in their health insurance policies. It is because insurance companies understand the benefits of a cashless claim settlement process and want their customers to have a hassle-free claim settlement process. In some cases you might have to contact the Third Party Administrator (TPA) which acts as an intermediary between you and the insurance company in case of cashless claim. However, to eliminate any middlemen, insurance companies have now developed an in-house claim settlement department where your cashless claims are coordinated and settled directly by the insurance company. This cuts down the unnecessary hassles and makes the process faster.
All said and considered a cashless claim settlement process is your best bet. It is financially liberating and helps in cases when you, the breadwinner seek medical assistance. Your family is liberated from the burden of paying your medical bills and the company takes care of them itself. So, when you are looking for health insurance plans, choose cashless over reimbursement. You would be grateful! Here is how you can get the best health insurance plan.
Read this if your Cashless claim was rejected and know how to deal with it.
Read more about Separate health insurance plans for parents of floater?
Read also An anatomy of an health insurance plan
Do you have more than 1 health insurance policy and wondering how to claim? Check out our video to know more
Feel free to share your comments below