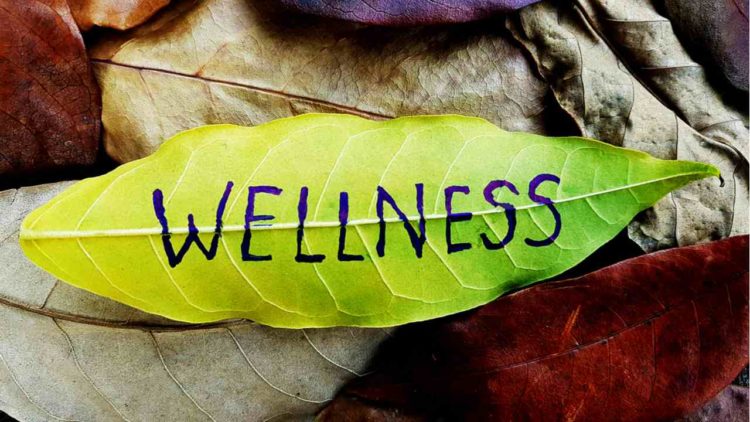 The Insurance Regulatory and Development Authority of India (IRDAI) has always ensured that health insurance plans adapt to the changing trends of the modern society. Gone are the days when health insurance plans offered vanilla coverage benefits against medical costs. Today's health plans have become multi-dimensional in their scope. They offer new-age coverage benefits as well as value-added services so that policyholders can get something extra from their health insurance plans. IRDAI has also promoted the evolving changes in health insurance plans and one such change, in recent times, is the inclusion of wellness benefits in health plans.
Wellness and preventive healthcare can go a long way in taking care of your health and reducing the probability of health insurance claims for insurers. As such, some insurers offered incentives to policyholders for adopting a healthy lifestyle. Wellness benefits, which were previously offered by few health insurers, have been made universal by the recent IRDAI guidelines. These guidelines are asking insurance companies to include wellness related benefits in their health plans so that India can practice healthy living.
IRDAI guidelines – the talking points
IRDAI issued a set of guidelines for inclusion of wellness benefits in health insurance plans. These guidelines asked insurers to include the following benefits in their health insurance costs –
Coverage for preventive healthcare
To motivate policyholders to track their health on a regular basis, IRDAI asked insurance companies to allow policyholders coverage for preventive healthcare costs. Under preventive healthcare, insurers have been asked to provide coverage for the costs incurred in the following –
Health check-ups
Pharmaceuticals
Outpatient treatments
Diagnostic tests
The coverage can be offered as a part of the policy benefits or insurance companies can offer discounts to policyholders on these costs. The coverage would, however, be provided if such costs are incurred at networked hospitals or empanelled hospitals of the insurance company.
Benefits for wellness and healthy living
Many individuals practice a healthy lifestyle and maintain their health. Insurance companies have been asked to reward such policyholders through wellness benefits in health insurance plans. This reward can be in the form of gift vouchers which policyholders can redeem on –
Health supplements
Sports club membership
Fitness centre membership
Gym membership
Yoga membership, etc.
Furthermore, if policyholders practice healthy living during the policy tenure and fulfil the conditions of a wellness regime stipulated by the insurance company, they can be rewarded at the time of policy renewals. Insurers can offer such policyholders a discount in renewal premium or a free increase in the sum insured.
A very common example of this benefit is the 'Stay Active' benefit in HDFC Ergo Health plans. Under many of the company's plans, if the insured takes a specified number of steps during the policy tenure, a premium discount is offered on renewal.
Coverage for excluded
hospitalization

costs

When you are hospitalized, your health insurance policy does not cover all the costs of such hospitalization. However, IRDAI, in these guidelines, asked insurers to provide coverage against such excluded costs as a part of wellness related benefits.

IRDAI guidelines – the objective 

The primary objective of issuing these guidelines for inclusion of wellness benefits was to promote healthy living. Today, individuals are becoming increasingly conscious of their health and try and maintain a healthy life to keep illnesses away. With the introduction of wellness benefits in all health plans, IRDAI aims to –
Increase the collective consciousness about healthy living among policyholders
Motivate policyholders to look after their health to gain additional benefits from their health plans
Reward those who practice healthy living
Make health plans wellness-centric
IRDAI guidelines –the terms and conditions
While the afore-mentioned inclusions would considerably improve the scope of health plans and make wellness important, IRDAI also stated some terms and conditions associated with the coverage. These include the following –
The main objective of the afore-mentioned benefits should be to promote healthy living
Insurance companies can set eligibility parameters for providing such wellness benefits. Policyholders would fulfil the parameters would be eligible to avail the wellness coverage benefits offered by the company
Providing the wellness benefits would be the choice of the insurance company. The benefits can be inbuilt in the health plan or offered as an add-on
Insurers can offer a range of wellness benefits and ask consumers to choose the benefits that they want
The details of service providers tied-up with insurance companies to offer wellness benefits should be disclosed by the company on its website
In case of family floater health plans, the plan should clearly state the members who can avail wellness benefits
Many plans also offer the benefit of carrying forward the unused wellness coverage to the next year. If such a benefit is offered by a health plans, its terms and conditions should be clearly stated
The modern-day mantra is healthy living and IRDAI intends to make this mantra more popular by introducing wellness rewards in health insurance plans. This move would not only enhance the scope of health plans, it would also make them relevant in today's times when health has become a priority. So, the next time you are on the lookout for a health insurance policy, find out the wellness benefits which different plans have to offer. Change your lifestyle to practice healthy living and get dual benefits – a fitter you and a rewarding health insurance policy.