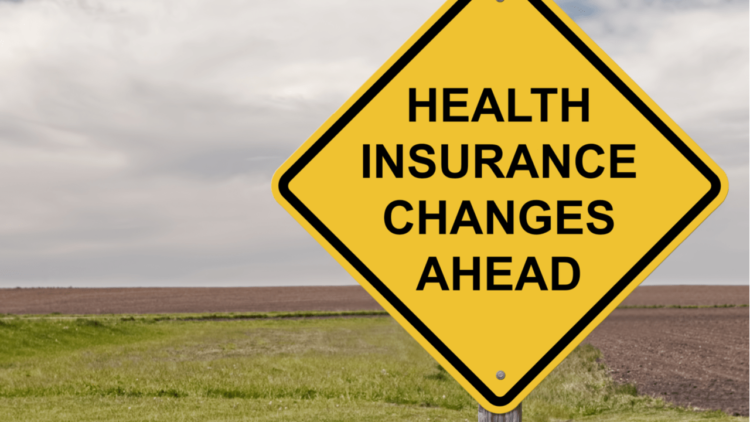 The Coronavirus pandemic is the first of its kind to grip the whole world in its clutches. Besides causing medical complications and health issues, the pandemic has also caused financial problems for many. Loss of job, pay cuts, business interruption are some of the problems which people are facing in these trying times. At the same time, insurance policies have become the need of the hour for financial security. Thus, to make insurance plans more customer-friendly and easy to buy, the Insurance Regulatory and Development Authority of India (IRDAI) has made various changes in the insurance industry. These changes have been done to make insurance plans easily accessible and affordable for all. Let's have a look at the top six changes brought about by IRDAI in current times –
Change #1 – Launch of COVID specific health plans
As the threat of COVID became a real concern, IRDAI proposed the launch of COVID specific health insurance policies which would cover COVID cases comprehensively. Though normal health plans covered COVID related hospitalizations, they excluded the cost of consumables which was considerable in COVID related claims. Thus, to provide individuals with an all-inclusive coverage against COVID, Corona Kavach and Corona Rakshak health insurance plans were launched. Both these plans are short term health plans covering only COVID related claims. Corona Kavach is an indemnity health plan which covers the actual costs of hospitalization while Corona Rakshak is a fixed benefit plan which pays the sum insured in lump sum if you are hospitalised for COVID for 3 days or more. Both these plans meet the immediate coverage needs of individuals as they cover COVID after a short waiting period of 15 days. Moreover, there are no deductibles making these plans ideal tools to safeguard against the financial strain of Coronavirus infection.
Change #2 – Inclusion of telemedicine
As COVID required individuals to practice social distancing and to stay at home, doctor's consultations went online. Telemedicine became popular which involved medical consultations on a virtual basis without the doctor and patient meeting physically. To make health insurance plans more comprehensive, IRDAI asked insurance companies to include coverage for Telemedicine if their plans allowed coverage for doctor's consultations. Thus, health insurance plans have become more inclusive and have started covering the costs of Telemedicine.
For a detailed understanding please check out our youtube video below:
Change #3 – Online sales and KYC verification
To allow individuals to buy insurance in a safe manner even when the country was under lockdown, IRDAI promoted online sale of insurance plans. It has allowed insurance companies to sell their policies online so that policyholders can easily make purchases from their own homes. Moreover, the KYC verification process has also been made virtual wherein the KYC details are verified online either through a video call with the policyholder or by asking the policyholder to upload the KYC documents online. So, you can, now, buy insurance policies with a minimal fuss and also while practicing social distancing norms.
Also check out how digitization is making your life easy while buying insurance
Change #4 – Payment of health insurance premiums in instalments
To make health insurance plans affordable for policyholders, IRDAI has allowed the instalment payment mode. Now, you can pay health insurance premiums in instalments through the monthly, quarterly, half-yearly or annual mode rather than paying it in lump sum. This change is expected to make health plans affordable and popular among individuals.
IRDAI has also announced changes in the life & motor insurance category to make the buying process convenient and faster, these changes are listed below.
Change #5 – No need for physical signatures for life insurance plans
To ease the buying process of life insurance plans, IRDAI has done away with the need of physical signatures on the proposal forms. Now, you can fill up the proposal form and submit it online to buy a life insurance policy. The company would send the completed proposal form to your email wherein you can verify and declare the details of the form either by clicking on the confirmation link or by sharing the OTP sent by the company. Life insurance companies can then send you electronic policy document thereby overcoming the problem faced in printing and sending the policy bond during these times.
Change #6 – Withdrawal of long term motor insurance plans
To make motor insurance plans more affordable, IRDAI has withdrawn long term comprehensive motor insurance plans which had high premiums. Now, new cars and two-wheelers would have to buy a long term third party coverage while the own damage coverage would be on an annual basis. This would make motor insurance plans affordable and also prevent miss-selling in the insurance market.
For more details please check out the our youtube video below:
The IRDAI continuously makes changes in insurance plans so that they fulfil the changing need of policyholders. In these trying times when individuals are facing financial difficulties as well as restrictions on free movement, IRDAI has introduced the above-mentioned changes so that insurance plans can provide the solution to these challenges. With these changes effected by the IRDAI, insurance plans have become inclusive, more customer-friendly and even affordable. So, what are you waiting for? Invest in a suitable insurance plan and secure yourself financially in this crisis.