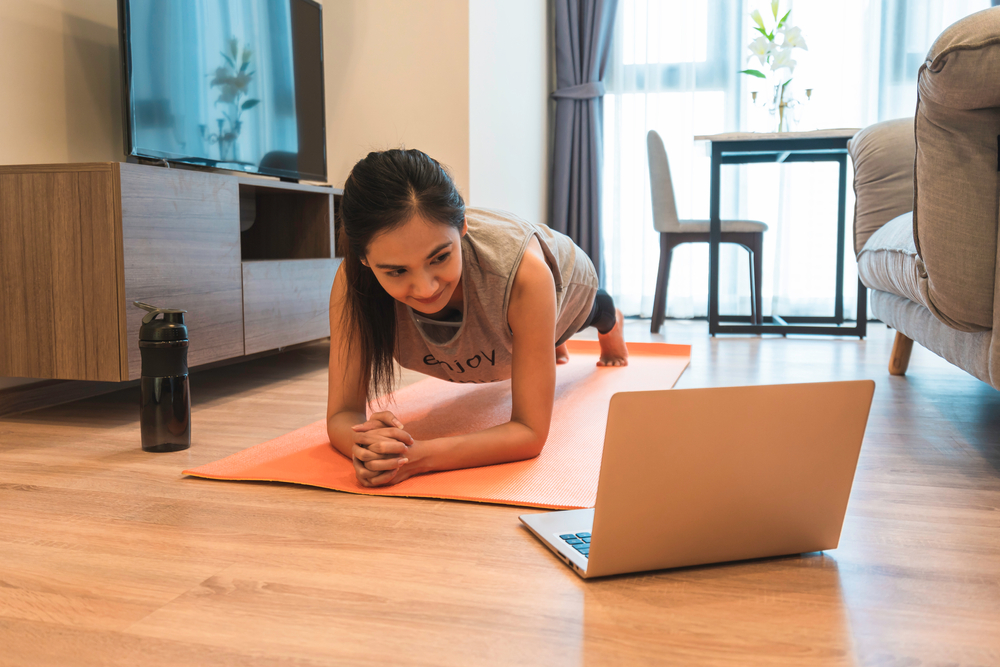 The very last Wednesday in September is commemorated as National Women's Health and Fitness Day. This particular day is set aside to emphasise the value of health and well-being consciousness for all females. Although maintaining a healthy lifestyle is vital for both males and females, this day recognises that every gender has different needs in terms of health.
Women are advancing in all spheres of life, including politics, sports, the armed forces, films, business, and space; the list can go on and on. In every industry, they are shattering gender inequalities while successfully managing their households and families. However, they are so involved in caring for others that they frequently neglect their well-being.
National Women's Health & Fitness Day 2022: 6 Ways To Celebrate
Here are some things that can help to celebrate National Women's Health & Fitness Day and pledge always to keep your wellness a priority.
Find an event to participate in:

With the world coming closer due to internet connectivity and the working-out-from-home concept being prevalent, you can choose an online event wherein you can participate as the National Women's Health & Fitness Day 2022. This could be a stepping stone for your fitness journey, and you would get to know more about diet, fitness, sports, mental health, or other health-related issues.

Go for a health check-up:

National women's health & fitness day is your day. Take charge and keep the day for your mind and body. Schedule an appointment and get a complete body check-up done. It will help you to know your health and take necessary preventive measures.

Women always tend to put others in the family at a higher priority and hence neglect to take care of their health. Regular preventive health check-ups are the first steps towards a healthier lifestyle!

Start a healthy lifestyle:

On this national women's health & fitness day 2022, give yourself a healthier and longer life. For that, you need to cut down on junk and eat healthily. Small lifestyle changes like getting enough sleep, keeping yourself away from excessive social media, and keeping calm can go a long way.

Take your friends for a workout:

Working out becomes more enjoyable when you do it with your friends. Studies have proved that exercising with friends can help maintain consistency and motivate you to work out daily. You are likely to lose more weight as compared to exercising alone.

Pamper yourself with healthy beauty care:

Cut down the chemical-based products, and go for healthy skin and hair care regimen. Consult a dermatologist and enjoy your day.

Get yourself the best women health insurance:

The best way to celebrate health and fitness day is to choose health insurance for women. Women today are more susceptible to specific diseases after a certain age which a generic health insurance policy may not address.

A survey by IRDAI (Insurance Regulatory and Development Authority of India) has confirmed that a much lower %³ of the insured population in India are women, which is lopsided. Hence providing adequate women health insurance coverage would encourage higher penetration of insurance in India.
Importance of women health insurance in India:
Several diseases only affect women, including breast cancer, reproductive organ cancer, post-pregnancy/ delivery complications, etc. The cost of treating these conditions is rather high. A family may experience financial difficulties if the ladies of the house have not opted for a suitable health insurance plan..
Here are some of the key advantages of purchasing quality women's health insurance plans
High cost of treatment:

With high medical inflation¹ in India, even the cost of treatment for female ailments has been rising over the years. The most prevalent types of cancers in women are breast, cervix and gall bladder², which could be an expensive affair without insurance coverage. Costs starting with mammography or pap smear test to biopsy and blood tests could amount to Rs 1-6 lakhs, including radiotherapy or chemotherapy treatments depending on the stage of cancer, where it is affected, etc. Even other treatment costs could increase your out-of-pocket expenses if there is no insurance coverage.

Women-related ailments:

Ensure that women-related illnesses mentioned before get addressed in a specific women's health insurance. Issues such as PCOS (polycystic ovarian syndrome), uterine fibroids, pelvic inflammatory disease or endometriosis need specific treatment. In order to get proper treatment for these illnesses, a specific women health insurance plan is necessary.

Maternity coverage (with newborn treatment):

The cost of maternity expenses and newborn treatment is rising, and adequate health insurance coverage is necessary. This is where a cashless hospitalisation comes in handy, as this is a planned expense.

Mental health well-being:

After the IRDAI⁴ has mandated coverage of all mental ailments in health insurance plans, it is important to opt for a proper comprehensive health insurance plan to cover possible mental health concerns such as postpartum depression, etc.

Heart conditions:

The incidence of cardiac issues⁵ has increased significantly in women and proper treatment of the same is necessary. This is where women's health insurance plans are effective by properly disclosing all information before the inception of the plan.

High chance of gestational diabetes:

There is a high chance of gestational diabetes of almost 20%⁶ for women in India during pregnancy. Availing appropriate insurance for women becomes necessary beforehand and is a prudent idea.
Other than these specific benefits, women would continue to receive regular health insurance benefits such as:
In-patient cashless hospitalisation along with pre and hospitalisation claims
Easy claim settlement with digitalisation
Tax benefits for the premium paid towards the medical insurance for women upto Rs 25,000 for self, spouse and dependent children and an additional amount for premium payment for dependent parents.
Best women's health insurance plans
Here is a list of some of the women-specific health insurance plans that you can avail of
Policy Name

Entry age

Features

Tata AIG-Medicare Premier Plan

18-65 years

Covers daycare procedure
Maternity expenses covered after a waiting period of 48 months
Enjoy a wide network of 7000+ hospitals

HDFC Ergo- my:health Women Health Suraksha

18-46 years

Wide range of coverage in terms of women-related cancers, 41 types of critical diseases, surgeries, cardiac diseases
Coverage for maternity and newborn baby

Reliance Healthgain plan

18-65 years

Individual and family floaters
5% discount for women, girl child
Option of sum assured restoration

Bajaj Allianz Women's health insurance: Critical illness plans

21-65 years

Low premium
Easy claim settlement
Critical illness coverage for 8 illnesses
Children education benefit
Conclusion
It is crucial to enrol in the best women's health insurance plans to meet gender-specific medical problems for everyone. No wonder our women are the strongest, but this national women's health & fitness day lets spread awareness about women's health, wellbeing, and the importance of medical insurance for women, giving them a longer, healthier and cheerful life. Select women's health insurance plans that meet your unique needs and offer you the finest advantages.