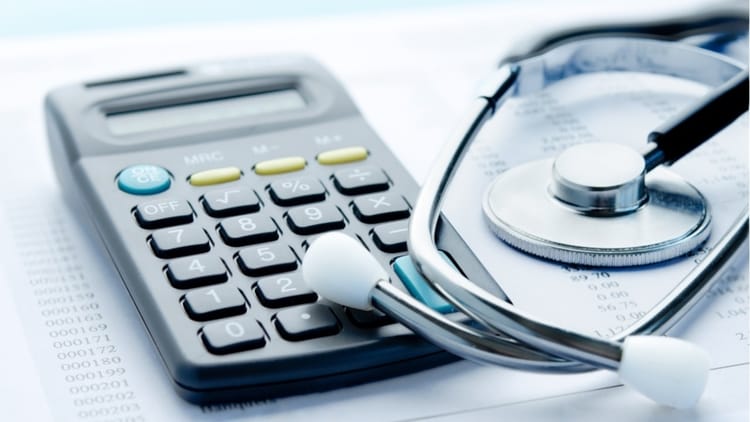 The National Sample Survey Office (NSSO) conducted a health survey in the first half of 2014 to find out the burden of healthcare costs in India. Here's what the survey found –
Source: Livemint
This was way five years ago in 2014. In recent times, India's health minister, Mr J. P. Nadda stated that India's expenditure on health sector has increased. Compared to 1.2% of the GDP in 2013-14, it has increased to 1.4% of the GDP in 2017-18. (Source: The Economic Times )
These numbers indicate that healthcare costs have increased. Along with such costs, lifestyle ailments have also increased over the last decade. More and more individuals are facing some of the other forms of illness for which medical assistance is needed. Medical inflation has also become a common phenomenon and treatments and medicine are gradually becoming unaffordable for the common middle-class masses of the country. How can average individuals, therefore, afford quality healthcare in an age when diseases have become common?
The answer is quite simple actually – through a health insurance plan. Health insurance plans are designed with an aim to pay for medical expenses which seem unaffordable. Given the increase in life expectancy, increase in the incidence of ailments and the high medical costs having health insurance has become a must. The plan promises to take care of the expenses which incur if you are hospitalised for a medical contingency. Here are some of the most important benefits provided by health insurance plans –
Whether you want a plan to cover your hospital bills or a plan to pay you a lump sum benefit in case of a critical illness, health insurance offers you a solution for every healthcare need. There are indemnity health plans which pay your medical expenses, family floater plans to cover your whole family, top-up plans for increasing your coverage at affordable rates, critical illness plans for covering dreaded illnesses and other plans for different needs making health plans universally relevant.
Health plans have evolved in recent times and provide all-inclusive coverage. You can find attractive coverage features like sum insured restoration, OPD coverage, coverage for AYUSH treatments, air ambulance cover, etc. in modern day health plans.
With the different variants and comprehensive coverage offered you might think that health insurance plans would be expensive. You are wrong. The premiums for health plans are quite affordable given the coverage offered. Moreover, there are different types of discounts as well which are allowed by health plans. These discounts further help in reducing the premium considerably and making the health plan easily affordable.
Health plans also give you a tax advantage. The premiums paid to buy health insurance policies are allowed as a tax deduction under Section 80D. You can avail a maximum deduction of INR 25, 000 in one financial year. This limit increases to INR 50, 000 for a senior citizen. Moreover, if you pay the premium for a health plan covering your senior citizen parents, you can avail an additional tax deduction of INR 50, 000. Thus, health plans not only provide unparalleled coverage, but they also help in saving your taxes.
Now that you know that health insurance is important, how can you prepare yourself against any medical contingency?
If you are still wondering how here are the steps which you need to take –
Get a health insurance cover
The point of stressing on the importance of health insurance is to educate you that health insurance is needed for high healthcare costs. Thus, the first step is, obviously, to buy a health insurance plan.
What is the role of health insurance plans?
Health insurance comes into play when a medical contingency strikes. If you are hospitalised or undergo a day care treatment, the plan becomes active and pays the expenses incurred. Even the ambulance costs, pre-hospitalisation expenses, post hospitalisation expenses, organ donor expenses are also covered under the plan. Thus, the plan plays an active role in paying medical expenses.
What kind of cover can you expect?
Health insurance plans come in different variants. The cover depends on the variant selected. If you buy an indemnity health plan for yourself or your family you get coverage for the medical expenses which are incurred. If, on the other hand, you buy a critical illness plan you get coverage against major illnesses. Disease-specific health plans cover specific ailments while senior citizen plans are meant for senior citizens and their healthcare expenses. So, the type of plan you select would determine the cover you would get.
What are the types of health insurance plans?
Health insurance plans come in different variants. These include the following –
Individual plans which cover a single individual

Family floater plans

which cover all family members in one plan

Critical illness plans

which cover major illnesses

Disease-specific plans which cover specified illnesses

Senior citizen plans

which cover senior citizens

Top-up and super top-up plans which help boost the existing insurance coverage
What is the right cover you need to buy?
The cover should depend on your requirements. If you want to cover your whole family, buy a family floater plan having sufficient sum insured. For your senior citizen parents, buy a senior citizen plan. A critical illness plan is also a must to protect against the rising incidence of major illnesses. When you buy a plan, make sure to have the coverage features which are required.
Do's and Don'ts when buying health insurance

Cover all your family members when buying the plan

Choose a sum insured which is suitable for your coverage needs

Compare different plans before buying one to choose the best plan

Understand the coverage and exclusions thoroughly

Don't judge a plan by its premium alone. Always choose a plan based on its coverage and not on premium
Do you know what is day care treatment do check out our short video below:
When to buy health insurance?
You should buy health insurance at the earliest. Buying the plan at a younger age ensures comprehensive coverage at the lowest premium.
The increase in medical costs cannot be avoided but you can prevent these costs from eating into your savings by buying a health insurance policy. The policy would give you financial security in a medical emergency and take care of the costs incurred. You can, therefore, have mental peace and also quality healthcare at your disposal.
Read more about How to save income tax in 2019