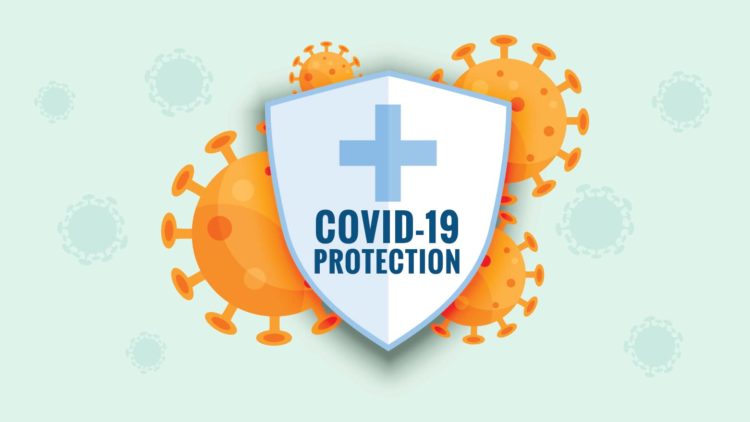 COVID-19 has changed our life in the most drastic way possible. Navigation through this new normal is not always easy, whether it is isolating yourself, staying indoors, making children sit through the online classes, working from home with no household help, being away from loved ones etc. All this can take a toll on your health, both mental and physical.
Every day we are dealing with new challenges. We are maintaining physical distance, washing our hands, staying indoors as much as possible, maintaining hygiene to keep ourselves and our loved ones safe against his pandemic. In such a scary scenario, it has been realised that self-care can make a great difference to our well-being.
What is Self-Care?
Self-care, according to the World Health Organisation, is "the behaviours you do to take care of your own health and can include hygiene, nutrition, leisure activities, sports, exercise, seeking professional healthcare services when needed, and much more."
Self-care is not a luxury, it is an elementary part of this new normal life that we have been given. When the situation is out of our control, the best way to move forward is to accept the reality without dialling up stress levels.
Self-Care In COVID Times
Over 1.63 crore Indians have received the coronavirus vaccine so far, and thankfully most recipients did not face any adverse effects. Soon, vaccination for people 18 years of age will also start. Here are some basic self-care tips that you can follow before and after your vaccination.
A. Build your Immunity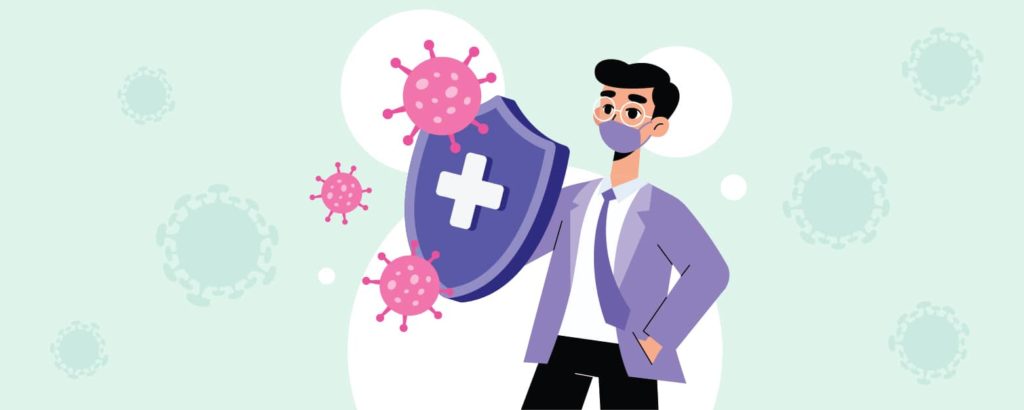 The first step to self-care is by building your immunity. And in order to build your immunity, you need to do a lot more than take your multivitamins.
Have a healthy Diet to Maintain a healthy Lifestyle

Eat fresh, home cooked food that is full of proteins, green vegetables, fruits

Prefer foods that Build Immunity

A piece of raw amla (gooseberry) in your mouth for an hour
A spoonful of chawanprash
Hot water, 3-5 glasses a day
Turmeric tea
Ayurvedic herbal tea
Half a garlic clove

Vitamin Supplements

Vitamin supplements can act as immunity boosters. They are available in forms of juices, tea, kadha, capsules, etc.

Exercises to build immunity

Practise Pranayama, Yoga and meditation

Avoid Smoking, Alcoholic drinks

As they tend to weaken the capacity of your lungs

A Positive Attitude

A positive mindset is key to physical well being

Sleep for 7 to 8 hours

An improved sleep recharges your mind and body
B. Staying Safe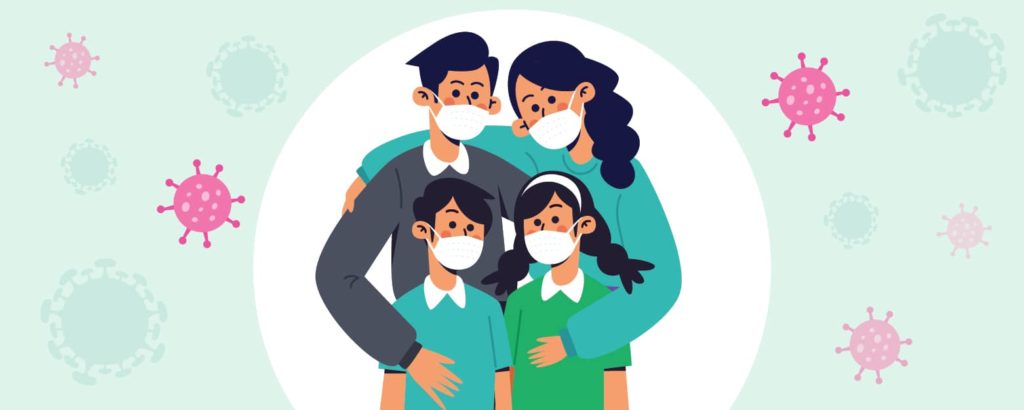 Masking

Having a mask on your face is not enough. Follow these mask etiquettes diligently:

Wash your hands before touching the mask
Cover your mouth and your nose
Remove the mask holding the straps behind the ears

 Washing your hands

Follow the simple 6-step process of washing your hands so that it is clean and free of virus.

Social Distancing Norms

Wearing a mask in public is mandatory
Try to maintain a distance of 6 feet between people
If someone in the family is infected, wear masks at home too
Avoid crowds
Avoids spaces that are poorly ventilated
Cover coughs and sneezes
C. Do's and Don'ts of Social Hygiene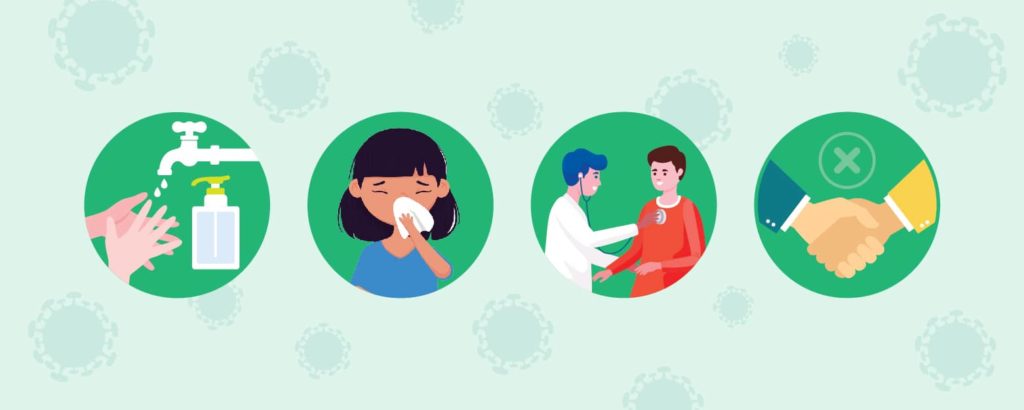 Keep yourself well those around you safe. Follow these simple Rules:
Wash your hand regularly. Clean them with a sanitizer
While sneezing/ coughing use a handkerchief
If feeling unwell do not delay speaking to your doctor
Avoid meeting others if you are not feeling well
Spit in public
D. Respiratory Hygiene: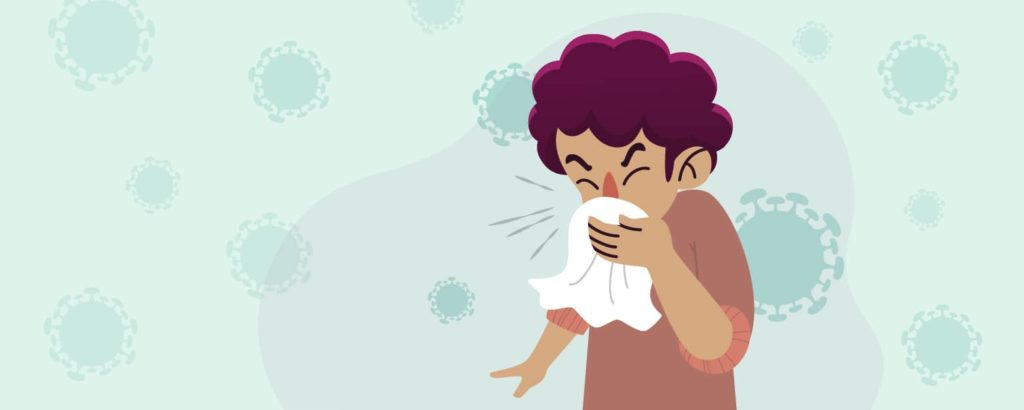 Cover your mouth and nose keeping your elbow bent or with a tissue when you sneeze or cough. Dispose off the tissue immediately. Breathing exercises can greatly help in maintaining your oxygen levels. You can practise then in various positions:
Sitting cross-legged on the floor
Sitting in a chair
Sitting cross-legged on bed
E. Monitor your oxygen level: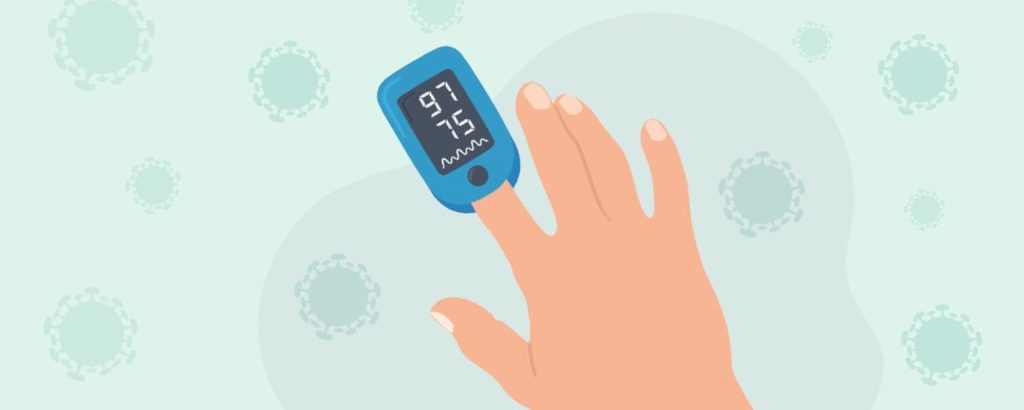 Normal level is between 94 – 100. If the oxygen drops below this, consult your doctor immediately. If you feel slightly breathless or your oxygen saturation is low, you could try self-proning. Try to spend 30 minutes on each:
Lay on your belly
Shift to your right side
Sit up with legs extended in front
Lay down on your left side
Lay down on your belly
F. Download the Aarogya Setu App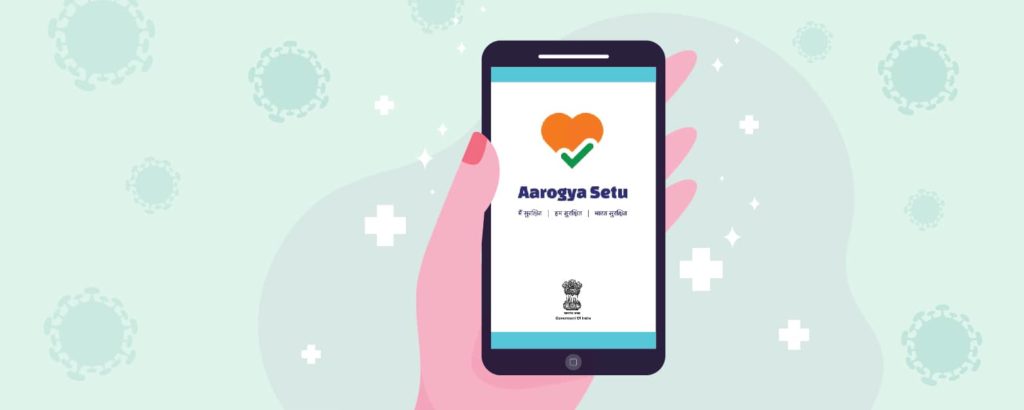 This mobile-base application ensures safety of the citizens from this disastrous disease. The app would highlight a hotspot or any high-risk areas. You can also check for symptoms associated with Covid in a few moments. To get started:
Download the app from PlayStore or AppStore
Allow location sharing and give access to bluetooth
Enter the OTP received on the mobile number
Fill in the required fields
Start the assessment test
Self Care Guidelines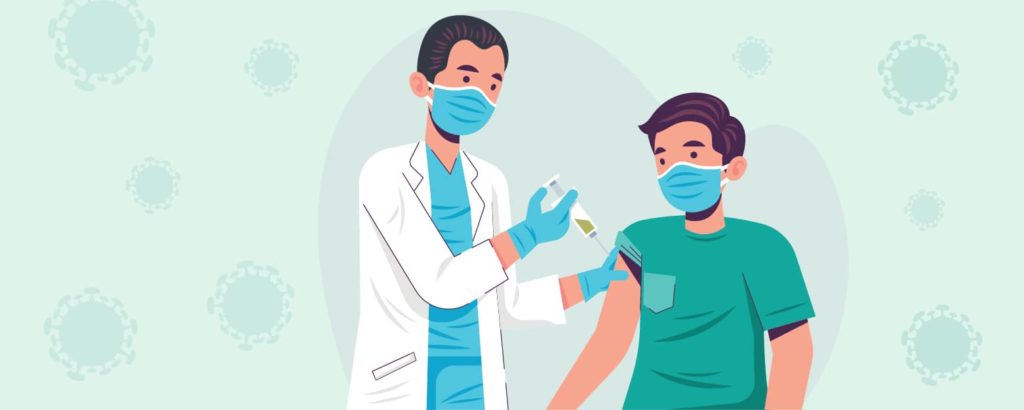 Before Vaccination

If you are allergic to certain medicines, get an all-clear certificate from your doctor
Eat well and stay relaxed before the vaccination
Get a minimum of 6 -8 hours of sleep
Speak to your doctor if you are on regular medication
In case you are a diabetic or have BP issues, speak to your doctor before the vaccine
Cancer patients need to act only on their doctor's advice
If you have been infected with Covid already, it is recommended that you avoid the vaccine for the next 2 months till you do an Antigen test and check with your doctor before taking the vaccine.

On the Day of Vaccination

Wear your mask, face shield and gloves
Carry a sanitiser, keep using it
Wear loose clothes so that your upper arm is easily accessible
Stay hydrated, dehydration can cause fatigue and dizziness
Stay calm and have good, positive thoughts in mind

After Vaccination

Keep monitoring yourself for any side effects
Contact your doctor in case of vomiting, itching, fainting
It is better that you avoid alcohol the day you get your shot
Take your regular medication after consulting your doctor
Mark the Calendar for your Second dose
Self Care if You Get Infected With Covid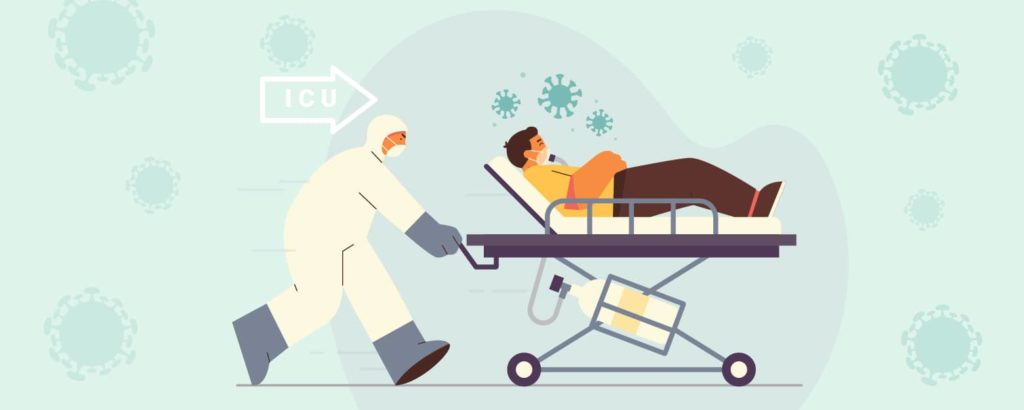 Symptoms: The common symptoms of Covid are

Fever
Dry Cough
Tiredness
Loss of smell or taste
Sore Throat
Headache
Chills
Nasal Congestion

In case you think you have got infected with Covid, the first important thing is that you do not panic. Call your doctor or the Covid-10 helpline to find out where and when to get a Covid test.

Severe Symptoms of Covid include

Shortness of Breath
Persistent chest pain or a feeling of pressure on the chest
High fever

Quarantine Self-Care at Home

If you do not have any severe symptoms, it is quite likely that your doctor would advise you to stay at home for 14 days. You would be asked to isolate yourself. Stay away from others and keep a check on your health. Follow the guidelines given below:

Take a lot of rest
Stay hydrated, drink lots of fluids such as
Water, nimbu-pani, fresh fruit juice, coconut water
Use a "Steam Inhaler" to get relief from congestion
Drink warm/ hot drinks to get relief from sore throat
Avoid spicy/ fried food. Eat healthy
Keep washing your hands every hour or so, for 20 seconds at least
Make use of a sanitizer at regular intervals
After consulting your doctor, take Paracetamol and/or Ibuprofen to reduce fever and body aches

Stay Away from Others

If you are infected and are at home, follow these guidelines:

Stay isolated in a room, away from all members and pets
Wear a double face mask if you have to use a common room
You must not share dishes, clothes, towels, bedsheets and utensils with other members
After use, make sure you sanitise and clean hardware and surfaces

Stay Home Till the Time

You haven't had a fever for the past 72 hours/ 3 consecutive days at least
You no longer show any common symptoms
It has been a week since you showed your initial symptoms
Self Care Essentials During Covid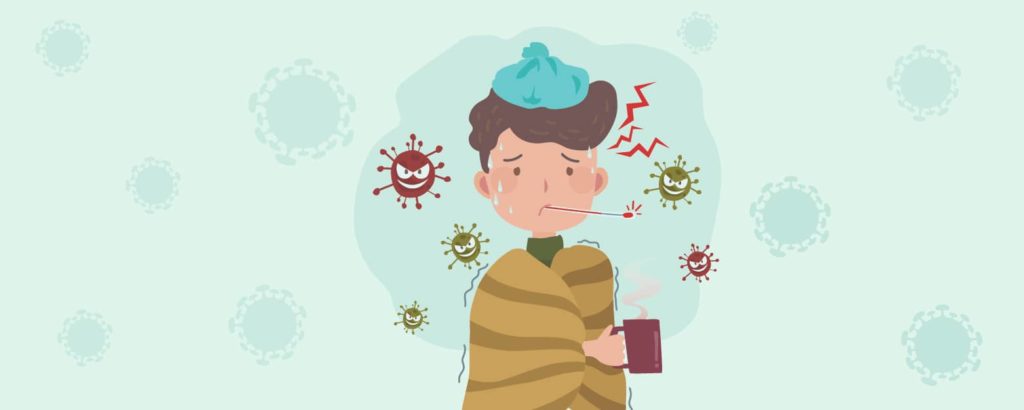 Keeping an emergency home kit is extremely essential these days. Keep these items handy to keep yourself and your family members safe.
A thermometer
Oximeter, if possible (normal SpO2 levels are 94-100)
Over the counter medicines such as

Paracetamol,
Cough Syrup,
Nasal Spray
Vitamin B complex, C and D3
Betadine gargle
Karvol vapour
Steam inhaler
Hand gloves

Make sure you have enough soap, sanitiser and detergent
Keep disinfectant wipes at home
Keep disposable/ washable masks and gloves marked for each member to avoid mixing
Keep a first-aid kit with bandages, pain killer, anti-allergy medicines
Avoid having overly spicy food
Prefer warm drinks
Keep a list of emergency numbers ready, that includes details of:

Your Doctor
Nearest Hospital
Ambulance Service
Family Members (In case you have young children at home)
Write down important passwords

In advance, keep one room allotted as the isolation room. Keep sheets, towels, toiletries dishes here, for anyone who is ill
Loose clothes and hand towel
Arogya Setu App
Self Care – Being In Isolation and Dealing With It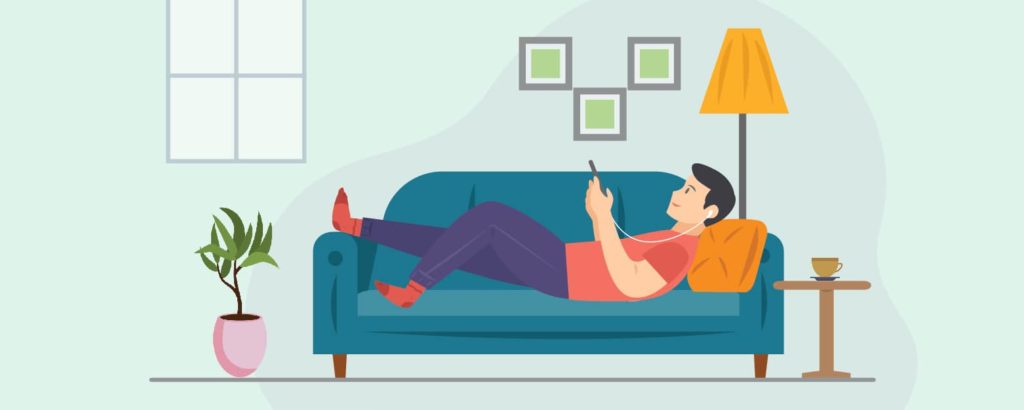 One of the major reasons that can cause anxiety and stress is staying in isolation. Being alone during such trying times can indeed destabilise your positivity. That is why self-care is so important. It includes all the practices that relate to your mood and thus, your mental and physical health.
So how can one strike a balance, how can one cope with being in isolation? Here are some ideas that can occupy you when you are struggling:
Sleep. It is one of the few things that always work
Meditation and yoga would help you keep your sanity in place
Start writing a journal or poetry. Years later when you read it you'll be all smiles
Pursue that hobby that you always wanted to, read a book, start to paint, take an online music class
Call old friends and your relatives with the extra time at hand. Chatting and having zoom calls might be fun
YouTube is filled with tutorials. You can learn a new skill or concept by going through the Tutorials of Turtlemint on YouTube
Catch up on the shows or movies that you had missed earlier
Self Care During Work From Home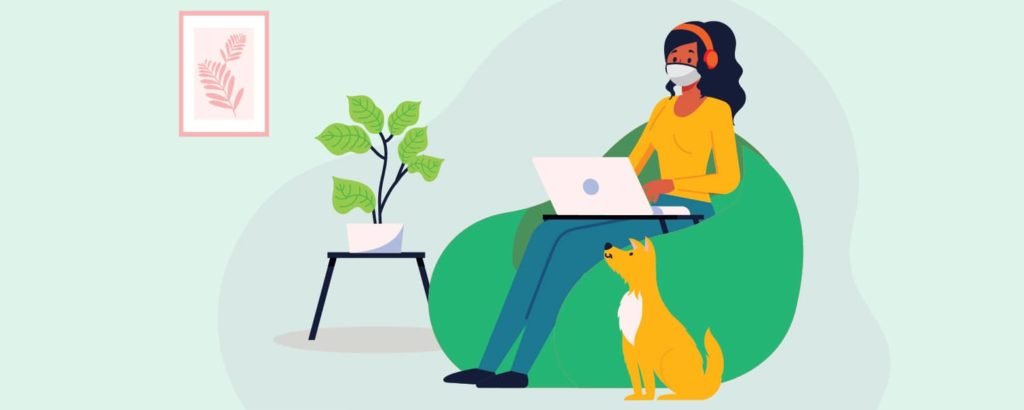 Remember the time when you had to wake up early, commute for an hour to give a presentation in the office. How you wished you could do it from home. How you wished you didn't have to travel so much every day to reach the office. Well, the prayers have been answered, though in a very mysterious way.
Work From Home is something that we couldn't have comprehended in pre-Covid times, but it is now a reality we live with. It is probably a feasible solution that most companies and organisations could think of. If COVID-19 has forced you to become a Remote Worker or a Worker From Home, follow these tips to keep yourself motivated, cheerful and healthy.
Exercise

Being regular in your workout has multiple benefits. Now that home is the office, you ought to be out of excuses. Walking around the house, aerobics or a cardio workout. Do anything, but do something

Use your commute time to work out
Steal a few minutes from between the meetings
If you can, Sweat it out with Workout Sessions, there are plenty on YouTube
Choose exercises that you can do while sitting:

Body Fold
Stretch
Side Stretch
Sleep Schedule

When the lockdown first happened, most of us utilised the extra time by sleeping. And though it felt great in the beginning, over-sleeping tends to make you lethargic. Bedtime and wake time are one of the most important aspects of self-care. Avoid the temptation to take a long nap in the afternoon, and then binge-watch movies till late at night.

Even when you don't have a con-call in the morning, stick to your schedule. If you are free, go out to the balcony for a while, walk the dog, water the plants.

Set alarms for wake time as well as bedtime
Exercise
Put your phone away at least 30 minutes before sleep time

Mind Your Eating Habits

For many people, the working from home routine has been a major reason for not just overeating but unhealthy eating as well. Many of us enjoy munching on snacks while on a conference call. But keeping your nutrition in check is a very important aspect of self-care. Mindless eating will not wreak havoc on the waistline but can greatly sabotage your health.

Avoid working in/ around the kitchen
Plan your meals ahead, save yourself from snacking
Missing meals will make you eat at the wrong time
Prefer balanced and healthy food
Keep yourself hydrated
When you have a craving, drink water
Stay away from sugary foods and drinks
Don't bring junk food home
Avoid eating with a screen, you would end up eating more
If you feel like munching, don't eat from the bag. Portion it out before eating

Stay Clean and Dress "Up" for Work

You need to have a formal work schedule for working from home. Taking a shower and dressing "up" for work instead of working in your pyjamas would give you a sense of having a proper work schedule. You need to be in formal attire every day but at the same time don't consider WFH an all-day pyjama fest. This simple act of being office-ready gives you a feel-good factor and is thus an important element of self-care.

Prepare your brain that you are not on a holiday, you are not sick, you are simply Working from Home.

Make Full Use of the Commute Time

Remember, the long list of things you thought of doing while cursing the nerve-wracking traffic jam. Well, now is your opportunity to do just that. Use this time in the best possible way.

Sip your morning tea out on the balcony
Do some yoga for a while
Start a book
Meditate – you can't go outside, but you can surely go inside
Listen to music while you do your chores
Use this extra time to network. Speak to clients, potential clients, etc.
Devote this extra time to develop your pipeline projects

Designate a Workstation

For many of us, our laptop is our office. Of late, we have started carrying it to the bedroom, on the bean bag, to the terrace and even in the loo! It would be helpful in designating a place entirely as your work area, as it helps your brain in preparing for the work.
Also, make sure you pick a comfortable chair when you work.

Avoid slouching
Sitting in the right posture improves attention, energy and attitude
Keep your work area tidy

Avoid Overworking
Not overworking and over-exerting yourself simply means knowing when to stop. You can be as efficient during work hours as you want, but knowing when to shut down the laptop is important. This again is about 'routine'. Answering a few more emails, making one or two phone calls might seem a small job, but can often take up more time than you expected and make you burn out.

Start winding up work fifteen minutes before your work time is over
Unless urgent, avoid starting a new assignment in the last half hour of work

Find Some ME-Time

Self-care and me-time have certain similarities, but they aren't really the same. Me-Time simply means, a few minutes with yourself, alone.

Early morning or late at night, take out some time for yourself
Do nothing, just sit and relax
If you want to, Think. If you don't, just let your mind wander
This too Shall Pass
Apart from taking care of yourself for the vaccination, it is imperative that you stay motivated and healthy. The future may often seem bleak, but like always, this too shall pass. Your emotional wellbeing is very important, now more than ever. It is indeed a time of anxiety and tension. However, we need to focus our energy and thoughts on things that make us feel happy and uplifted. It is important that you indulge in self-care that helps you in dealing with negative emotions.
Self-care is not really a new concept. Our parents, grandparents were stern believers in self-care. It is not uncommon to see many senior citizens wanting to try their own tricks and treatments and unwilling to see a doctor unless it is a serious matter. Self-care basically means maintaining good health and coping with illnesses without the help of a healthcare worker. With COVID-19 forcing us to stay locked in our homes, we are rediscovering and learning the art of self-help.