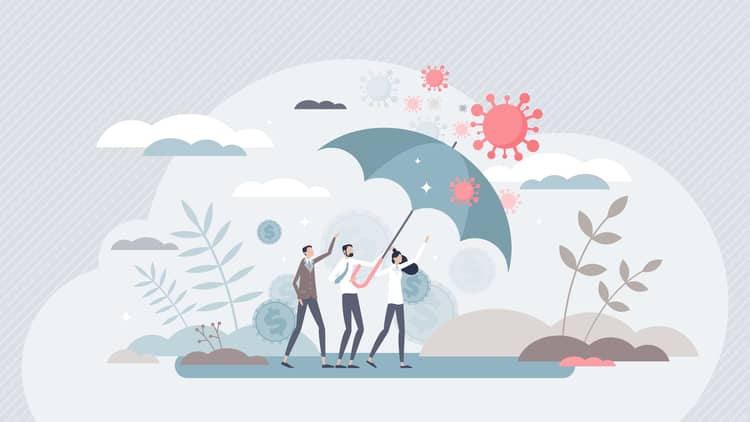 The pandemic hasn't invaded us single-handedly! It has come with a big bunch of health-related anxiety, worries related to uncertainties, and a whole lot of medical expenses. In such a time, the top-notch priority of any individual is his and his loved one's health. If the thought of your family's health always hovers around your mind, then don't worry! Health insurance is here for your rescue! However, before buying health insurance in covid time, it is vital to consider some dos and don'ts and if you wish to know them, then explore the article till the end to reach a successful decision.
Importance of Health Insurance in Covid times
In the pandemic, the domain of health and awareness has reached great heights. Concern about one's health and the health of one's loved ones have become a significant matter with the spiking up covid cases and new variants of the corona. Several points add to the vitality of insurance at covid times. Some of them are listed below:
Helps manage the increasing risk to lifestyle

The spiking pollution, increase in contagious diseases, unhealthy food and lifestyle habits that eventually decrease the immunity power of an individual is a significant concern in this day and age. In such conditions, an individual is highly vulnerable to health problems. Thus, health insurance becomes a must-have aspect of your life.

Helps you protect your family

Understandably, a single earning member has an unimaginable financial burden on him. In such cases, health insurance comes in quite handy to take care of your family members' health and medical-related needs.

Helps you get quality treatment

The pandemic has made it all the more evident that the treatment-related expenses can quickly eat up your savings. In such a scenario, the right health insurance policy can help you ensure that you would be able to afford quality treatment for yourself and your loved ones in a medical emergency.
Do's And Don'ts To Remember While Buying Health Insurance In Covid Times
Since you have already explored why health insurance is so vital for us and why do we need them, it is time to know the dos and don'ts that you must follow before choosing health insurance. There are specific points that everyone should consider to reach the right place at the correct cost while searching for health insurance.
Do's
Opt for a high coverage comprehensive health insurance policy

When it comes to protecting your health more is less, therefore make sure you get adequate coverage. There are many add-ons that can further enhance the coverage of your policy.Remember to optimism your coverage as per your need. If you need higher coverage, you can opt for a super top-up plan to enhance the overall coverage.

Look out for network hospital facility
Look out for those health insurance policies that provide you with a wide network of hospitals near your residence. At the time of medical urgency such as covid, cashless claims can be a great relief.
Look out for daycare procedures
There are certain medical treatments such as dialysis, cataract surgery etc. that take no more than a day. This is especially handy in covid times wherein you might not get hospital beds or would not want to get hospitalised unless it is completely necessary.

Therefore, it is indispensable for you to check whether you can avail of these services in your insurance plan or not.

Look out for discounts
Many health insurance plans offer special deals and discounts when the policy is purchased online. Female policyholders can also get discounts on premiums. You can also look out for family discounts when more members are insured.
Don'ts
Don't delay the Renewal
Make sure to prevent any gap in your policy renewal without any hindrance. Don't afford a break of even a single day, rather get the policy renewed before it expires. This way you not only ensure break-free coverage but can also avail of benefits and claim free bonuses.
Don't go for a policy only because it's cheap
Make sure that the coverage that is offered is comprehensive enough to cover your medical expenses. Saving a few thousand today can cost a few lakhs tomorrow.
Don't ignore the policy document
Read the policy documents carefully and never skip the fine print. Understand the inclusions and exclusions of your policy. This will help you manage your expectations as well as your claims.
Don't hide any vital information about your health
Don't hide any vital information about your health status as it can give rise to disputes during claim settlement. Report all the severe health concerns like high blood pressure and diabetes etc if any. You should also disclose the status of all the pre-existing health conditions adequately.
Conclusion
Due to the pandemic, health insurance has settled itself as a permanent member of life essentials. During this pandemic, many health-related uncertainties can take place. Therefore, it is essential to buy health insurance and secure yourself and your loved ones. Make sure you follow the dos and avoid the don'ts while making such an important decision.