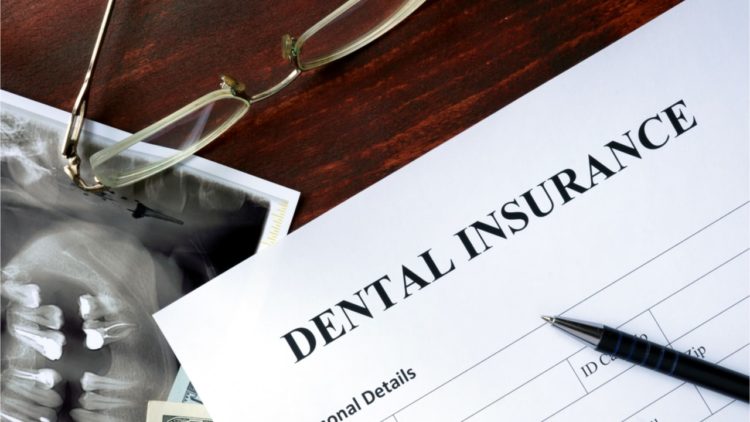 Today, rising exposure to foods like chocolate, cakes, pastries and shakes, oral healthcare problems have become very common. Be it a root canal, extraction of a wisdom tooth or treating gum disease, dental healthcare treatments are expensive. You may have adequate health insurance policies to protect you financially against all the health contingencies. But, the health insurance plans also come with various exclusions. Dental treatments are the most common exclusions that you can find in any health insurance policy. Without insurance, expensive dental treatments can get unaffordable for many.
What is dental insurance?
Dental insurance is a type of health insurance plan that is specially designed to provide coverage against certain costs associated with oral healthcare.
In India, insurance coverage for dental healthcare can be availed in two ways –
Stand Alone dental insurance
Dental health cover included in your health insurance policy
In India, hard thing is that there are not many options available when it comes to stand-alone dental insurance. However, many health insurance products include coverage for dental healthcare.
How dental insurance works?
Dental insurance coverage can include preventive treatments, basic or major oral care treatments. Depending on the type of coverage compensation will be paid under insurance policies with dental coverage.
Types of general insurance plans that may cover dental healthcare
Following are the general insurance plans that may cover your oral health:
Individual health insurance policies: Individual health insurance policies may cover certain dental procedures. Most of the policies cover dental treatment costs arising out of accidental injuries. However, the cover may vary from policy to policy
Family floater health insurance policies: Family floater health insurance plans covering many members of the family for medical contingencies sometimes include few dental care treatments under the coverage
Travel medical insurance policies: Most of the travel insurance plans cover emergency dental care needed and dental treatments needed due to accidental injury. However, the policies may place limits on compensation to be paid under dental coverage
Critical illness policies: Critical illness policy is a standalone plan that covers only specific illness and pays compensation in one go. Some of the critical illness policies may cover dental surgeries as a part of their plan
Personal accident policy: Most of the personal accident policies include dental treatment expenses arising out of accidental injuries
Preventive healthcare policies: Preventive healthcare policies that usually pay for regular health check-ups and doctor consultation may sometimes cover oral health check-ups and consultation
List of dental insurance plans (as a part of general insurance plan) offered in India
| | |
| --- | --- |
| Plan Name | Dental Coverage |
| Apollo Munich Maxima Health | It is a comprehensive health insurance plan that offers various unique benefits on individual and family floater basis. The policy provides coverage for outpatient dental treatments excluding the treatment types that comprise cosmetic treatment. However, the policy offers only limited coverage up to a certain amount specified in the policy document. |
| Bajaj Allianz Health Guard Policy | Bajaj Allianz health guard policy is an all-rounder health insurance plan that addresses the extensive healthcare needs of people. The policy offers coverage for dental procedures and treatments that requires hospitalisation. However, the oral treatments that do not require hospitalisation are excluded from the policy. |
| New India Mediclaim Insurance Policy | The policy provides a comprehensive healthcare solution with dental coverage for oral treatments that requires hospitalisation and are needed due to an accident. However, dental treatments that do not require hospitalisation are excluded from the policy. |
| Birla Sun Life Saral Health Plan | It is a unit-linked health plan that helps you build contingency fund for healthcare needs. Health reimbursement benefit offered by the policy can be used for dental care expenses. |
| ICICI Prudential Health Saver | It is a unit-linked health plan that helps you build contingency fund for healthcare needs along with an option of investment. Health savings benefit offered by the policy can be used for dental care expenses. |
| Chola MS Travel Insurance | Chola MS travel insurance protects you against medical emergencies during your trip. Dental care treatments are also included in the coverage. |
Inclusions and exclusions under dental coverage plans in India:
Though you may not get an exclusive dental insurance plan in India, some of the health insurance, travel insurance and personal accident policies cover various dental care expenses. Following are some of the dental care expenses covered under the policies:
Routine oral health check-ups and preventive treatments
Tooth extraction
Dental x-rays
Tooth filling
Oral cyst and infections
Tongue-tie for infants and kids
Dental injury due to an accident
Root canal procedures
Dental implants
Dental surgeries
Clearance exam before chemotherapy
Treatment for gum diseases
Follow-up care and treatment
However, most of the plans exclude dental care treatment expenses comprising of cosmetic treatments, dentures, jaw alignment and dental implants etc.
What are the criteria to choose these companies as they do no offer stand-alone dental insurance?
Following are the key points to keep in mind while choosing the insurer for dental coverage:
Know what the policy covers and limitations on the benefits offered
Check on the list of dentists in the network hospitals of the insurance company
Look for the insurer who cover major dental procedures in a health policy
Compare cost and benefits and choose wisely
How to apply for dental insurance?
Dental coverage in India can be availed as a part of many health insurance policies. Health insurance policies with dental care included can be purchased online after comparing various plans. You can buy dental insurance plans (health insurance plans including dental cover) through Turtlemint by following below steps:
Go to Turtlemint and choose the category of insurance as 'health'
Click on 'buy new policy' and proceed
Fill in your profile details such as gender, members to be insured, age, health history and contact details etc.
Compare the various health plans with dental insurance coverage available and select the best suitable plan as per your need and affordability
Provide necessary coverage details
Make the payment online. That completes your insurance buying process!
Documents required for dental insurance
Following are the documents required for buying dental insurance plans:
Age proof – Birth certificate/Passport/SSLC mark sheet/Voter ID etc.
Identity proof – PAN card / passport/aadhaar card/ driving license/voter's ID, etc
Proof of address – Driving license/passport/latest electricity bill/ telephone bill etc.
Photographs
Claim procedure in dental insurance
Claim procedure in availing dental insurance coverage plan under the health insurance plan is quite easy which is same as that of availing other hospitalisation benefits under the policy. In case of dental care that requires hospitalisation or something that is caused due to an accident, the following is the claim procedure to follow for availing cashless claim:
If you are availing treatment in-network hospital, intimate the insurance company and seek approval for cashless facility
You need to produce health card and necessary documents to hospital authorities and third-party administrators (TPA) for initiating the cashless claim.
Once the hospital receives the approval, your treatment papers and other relevant documents are sent to the insurance company
Amount of dental care bills as per the terms and conditions of the policy are settled directly to the hospital by the insurance company.
In case, you have availed out-patient dental care treatment or preventive care treatments, you can pay the expenses out of your pocket and then place a reimbursement claim request depending on the terms and conditions of the policy.
Frequently Asked Questions (FAQs)
How to choose a dental insurance plan?
Dental insurance coverage provided by the policies in India is limited. Hence, read through the fine print carefully, understand the exclusions and inclusions in the policy carefully before you choose dental coverage.
Does dental coverage include tooth extraction?
Almost every health insurance, travel insurance and personal accident policies cover dental treatments necessitated due to an accident. Some policies may cover wisdom tooth extraction, but it totally depends on the terms and conditions of the policy.
Is root canal procedure covered in dental healthcare coverage under health insurance?
Dental surgeries and treatments necessitated by an accident is covered by almost all policies. However, some policies that cover out-patient dental care may cover root canal procedures.