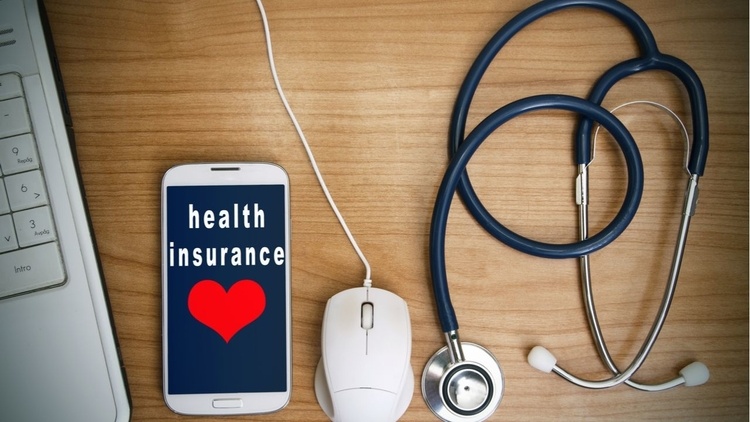 The market is saturated with different varieties of health insurance plans. Whether we talk about basic health plans, defined benefits plans, disease-specific plans or senior citizen plans, the platter is overfilled with choices. With about 20+ insurers competing for business, you couldn't have asked for more varieties. As a result, comparing between the plans before taking a buying decision is the most obvious thing to do and since online aggregator websites are also aplenty, this comparing becomes much easier and convenient. Gone are the days when one used to depend on the health plan peddled by a family agent. With so many options available, who would forego the choice of choosing the best?
We, at turtlemint.com, a dedicated insurance comparison portal try to make your life easier by providing the best possible options suitable for your needs. This is taken care of by specially designed algorithms, which determine the best plan that matches your needs, so that you don't have to really worry about which one to choose.
Do you compare your health plan before buying it?
If you do, what are the parameters of your comparison? The first thing which must have jumped out from your mind would be the premium, isn't it? Premiums are given the majority weightage when comparing between different plans, which, unfortunately, is wrong. Do you compare apples to oranges or apples to apples? Apples to apples, is it? But aren't both fruits? Then why not apples to oranges?
If comparing apples to oranges is foolish, how can you compare different health plans based only on their premiums? What about their coverage features? Do you ever compare the plan features or are you too busy saving your pockets to look at the coverage extended. If you don't, you are making a mistake. Buying a health plan requires a comparative analysis between the plans available and the analysis parameters should include the coverage features. If you don't know what to look for, here are the important points:
Coverage extended – though all plans have the basic coverage inclusions like room rent, pre and post-hospitalization, day care procedures, organ donor expenses, ambulance charges, etc. some plans also provide additional coverage features like Sum Assured restoration, coverage for alternative medical treatments, maternity coverage, etc. You should look into the coverage features of the plans under comparison before making a choice. Plain vanilla plans, though cheaper, only have a basic coverage while plans with higher premiums are like ice-cream sundaes which provide various coverage options. Who likes vanilla when you can settle for sundaes?
Plan limits – health plans might have a capping on the room rent allowed, ICU Room rent, specific surgery costs or ambulance expenses. Comparing these limits is essential because you wouldn't want to settle on plans which, though cheaper, do not fully meet your hospitalization expenses, would you?

Do you know what is pre & post hospitalization in an health insurance plan? Check our video to know more

Waiting period – another important consideration is the tenure of the waiting period. This clause is applicable for pre-existing illnesses and certain specified list of diseases where the company specifically excludes the coverage for such illnesses in the waiting period. Given the uncertainty of health issues you wouldn't want to settle on a plan with a long waiting tenure, would you? What if a plan with similar coverage options offers a lower waiting period? Wouldn't you want to get coverage for all your ailments at the earliest?
Network hospitals – is your local hospital your most preferred destination for medical treatments? Is it included in your insurer's network hospitals? Did you check? The answer would most certainly be 'No'. If you want to avail of a cashless claim (most of us do) treatments in a network hospital is the only way. Would you want to go to the other end of the town in search for a network hospital? Find out the network hospitals when comparing so that your claim process becomes hassle free.
Discounts and bonus – we all love discounts, don't we? That is why everyone loves the sale season. Then why don't we look into the discounts and bonus available in different health insurance policies? Various types of discounts like family discount, bi-annual term discount, online discount, etc. are available in health plans. A No Claim Bonus (NCB) is also given which increases the Sum Assured at the same premium for every claim-free year. While discounts lower the premium, the NCB increases the coverage without a pocket-pinch. Since your pocket is ultimately saved, isn't these a point of consideration?
I agree that saving money is important but isn't it the whole crux of buying a health insurance plan. If saving premiums save money, doesn't getting a complete claim settlement also save money? A cheapest plan might be appealing initially, but when you incur a claim, the plan might fall short of meeting it entirely. Would the cheaper plan still look the best? A plan with a comprehensive coverage compared on all the above parameters is better, though a tad bit dearer, if you want to enjoy an all-inclusive coverage and put your mind to rest. If you still feel saving a couple of thousands on premiums is more important, good luck with your claims!
All you need to do is to compare it on https://www.turtlemint.com/health-insurance by entering your basic details and then choose the plan which best suits your needs. After you compare and select, just click on I'm interested and then select Apply Online tab to buy the policy online.
Read also What is insurance and how does it works?
Read also An anatomy of an health insurance plan
Read about Dejargonizing health insurance terms