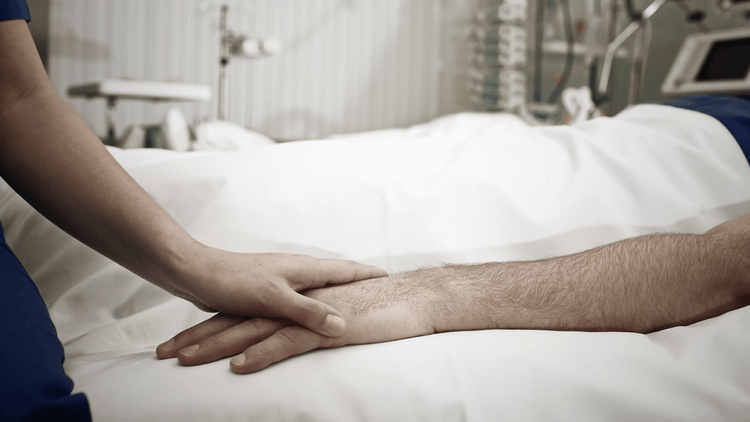 Mr. Vyas always believed himself to be a savvy financial planner. He had a diversified investment portfolio, had substantial life insurance coverage and also had a health plan. The coverage was decent (as per his belief) and he made sure to include each family member under the health plan. Then suddenly Mrs. Vyas was diagnosed with cancer. Mr. Vyas was sad but believed that his health plan would cover the cost of the treatment. It couldn't. Then Mr. Vyas learned about a Critical illness plan and lamented his ignorance.
Did you know that cancer is becoming a trending illness? Increasing number of people are being diagnosed with one or the other form of the ailment. Other ailments like heart attack, stroke, paralysis, kidney failure, etc. are also becoming a very common occurrence. Do you know the emotional, physiological and financial stress these ailments cause? While the emotional and physiological stress has to be borne by you, the financial strain can be transferred to a health insurance plan. Health insurers offer specially designed critical illness plans to cater to the financial strain of critical illnesses. Before going into the plan, let's understand what exactly a critical illness is:
Critical Illness
An illness is termed critical or terminal if it has severe physiological effects. Such illnesses can be fatal and require intensive treatments. Moreover, the financial cost of treating such illnesses is also high. Some common critical illnesses include the following:
Cancer
Kidney failure which results in dialysis
Aplastic Anemia
End stage Liver failure
Coma
Open chest CABG
Permanent paralysis of limbs
Stroke which causes permanent symptoms
Multiple sclerosis
First heart attack
Aorta graft surgery
Open heart replacement or heart valve repair, etc.
Critical illness health plan
A critical illness health plan is a health plan which solely covers specified critical illnesses. The plan is also called a fixed benefit plan as it pays a lump sum amount (the Sum Insured) when the insured (policyholder) is diagnosed with any of the covered critical illnesses. Some common features of the plan are as follows:
Every critical illness plan covers a specified list of illnesses. If you suffer from any one of the illnesses which are covered by the plan only then the plan would pay the benefit.
The benefit is paid solely on diagnosis of any covered illness. The insured (policyholder) might or might not seek treatment for the same.
The insured (policyholder) must survive a specified tenure after being diagnosed of the illness to become eligible for the benefit. This tenure is usually of 30 or 60 days post diagnosis.
The benefit received can be used either for availing treatment or for any other personal purposes.
Difference between a Critical Illness and a normal health insurance plan
A critical illness plan is different from a health insurance plan. The table below highlights such differences between the two plans:
Do you know what your health plan covers?
Critical Illness Rider
An alternative to buying a separate critical illness plan is adding a critical illness rider to a new health insurance plan.
A rider is an additional clause which can be added to an insurance plan to increase the scope of coverage. By adding a critical illness rider to your health plan you ensure an additional coverage (Sum Insured) in case you suffer from a Critical Illness.
What is included in the rider?
The critical illness rider essentially acts like a critical illness plan but with a lower premium outgo. A specific list of illnesses is covered under the rider. If you are diagnosed with any one, an additional Sum Assured is paid.
What is the benefit of a rider?
The only benefit of a critical illness rider is that it involves lower premium outgoes compared to standalone critical illness plans. Otherwise, standalone plans are better as they provide additional benefits.
Critical illnesses have a substantial price tag attached to them and a critical illness plan or a critical illness rider helps. So, understand the meaning of a critical illness plan and buy one for enhanced protection against those deadly ailments.
Read more about Difference between health insurance and critical illness
Read more about Difference between Critical illness and life insurance policy
Also, check our video below to understand which is more beneficial cancer cover or critical illness cover?
Feel free to leave your thoughts, queries or comments below