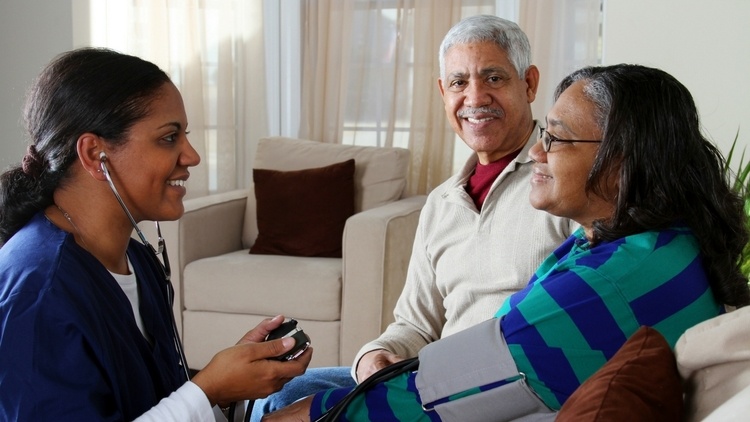 'Health is wealth' and so we are told but when it comes to maintaining it, we are none the wiser. Given the modern lifestyle and pollution, our health suffers the most. According to the Global Burden of Disease Study conducted by The Lancet, India ranks 154th amidst a list of 195 countries in healthcare index (Source: https://www.business-standard.com/article/current-affairs/global-burden-of-disease-study-india-at-154-lags-behind-bangladesh-117052000010_1.html ). This index depicts the capability of a country to face diseases and prevent death. Such a low position shows that Indians succumb to various diseases and ailments because of lack of awareness. It shows that India is not completely prepared to tackle diseases and so has a high death rate. Coupled with the high incidence of ailments, India's out-of-pocket expenses on healthcare is very high. Indians spend a major proportion of their healthcare costs from their own pockets. As per WHO's report for the year 2014, the out-of-pocket expenditure as a percentage of private expenditure on health in India is a whopping 89.2% Surprising, isn't it?
(Source: https://www.who.int/gho/health_financing/out_pocket_expenditure/en/ )
There are about two dozen insurance companies in India offering more than 50 health insurance products. These health plans help individuals deal with the financial implications of an ailment. Yet, the out-of-pocket expenses on healthcare are high. Have you ever wondered why?
The reason is because the penetration of health insurance is low. Though illnesses have become frequent, very few people invest in a health insurance plan. Here are the reasons why –
The primary reason for not investing in a health insurance plan is a lack of awareness. Many individuals don't understand the need and benefit of a health insurance policy. Their savings are directed to more lucrative investment avenues which bring in returns. As a result, health insurance is always given a miss. But, the rising cost of treatments and high incidence of ailments together take a toll on your savings. You either don't have enough money to pay for your healthcare costs or you deplete your available savings and face a financial crisis.
Burden of premium payments
Another major reason, beside lack of awareness, is the premium payable. Health insurance plans require policyholders to pay premiums to avail coverage benefits. Since these premiums do not earn returns, they are considered to be a burden by many. People do not like paying health insurance premiums and abstain from a health insurance plan.
Lack of trust at the time of claim
Health insurance claims specify a certain set of rules. You have to follow these rules to get your claim settled quickly and easily. These rules are considered technical by many. Policyholders do not read the fine print of their policies. They don't find out the claim settlement process and make mistakes when raising a claim. As a result their claim settlement process is jeopardized. They blame the company for any hassle and lose trust on health insurance as a product.
People have the notion that health insurance premiums are high and they cannot afford them. They do not like parting with a few thousand rupees to get health insurance coverage. Even when they do buy a health plan the sum insured chosen is very low in fear of the high incidence of premium and non-affordability.
What can be done?
While it is true that health insurance penetration is low, all in not lost. Through some efforts, the penetration can be increased. Insurance companies and even the regulator are devising ways to increase such penetration. Some of the ways include –
The barrier of lack of knowledge can be overcome through proper education programs. Individuals should be made aware of the various benefits a health insurance policy provides so that they can be motivated to buy a plan. The claim process should be communicated in clear language for people to understand so that making a claim becomes easy. They should be enlightened about how health insurance is a boon for their finances in medical emergencies.
Propagating the benefit structure of health insurance plans
The coverage features of a health insurance policy are quite technical in nature. Individuals do not have the required technical knowledge due to which they do not understand the importance of a health insurance plan. The plan benefits should, thus, be adequately propagated. Potential customers should be told how the various coverage features provide an all-round financial coverage against possible medical costs. They should be made aware of high inflation prevalent in medical costs. This inflation is a serious risk to their savings which can be safeguarded only through a health insurance plan. Not only would a health plan pay for the medical expenses, it would also protect your savings to be drained out.
Comparing premium payments vis-à-vis the benefit
For individuals who consider health insurance premiums to be a burden, the benefit payable should be highlighted. They should be shown how the quantum of coverage available under the plan outweighs the minimal premium which is payable against it. Everyone has miscellaneous expenses amounting to thousands. Can't this money be invested for their health? For instance, Apollo Munich's critical illness policy for Rs.5 lakhs sum insured covers 37 primary illnesses like heart attack, cancer, open heart bypass, stroke, etc. It pays Rs.5 lakhs immediately on diagnosis of any ailment. Against such lump sum benefit, the premium is only Rs.2213 for a 35-year old male. Is it expensive?
(Source: https://www.apollomunichinsurance.com/individual-optima-vital-premium-calculator.aspx )
Increasing the penetration of health insurance in India is a daunting task, a task which should be undertaken. However, as a consumer you should also be self-aware and invest in a good health insurance plan. The premiums would be affordable compared to the out-of-pocket expenses on health. Turtlemint believes in the importance of a health insurance plan and provides you a platform to compare and buy a plan easily. You can find the plans of all leading insurers on Turtlemint. Besides helping you with the buying process, Turtlemint also helps you at the time of claim with its dedicated claim handling department. So, understand the importance of a health insurance plan and invest in one today!
Read more about Dejargonizing health insurance terms
Read more about How to choose health insurance plans
Read more about how to lower your insurance premium