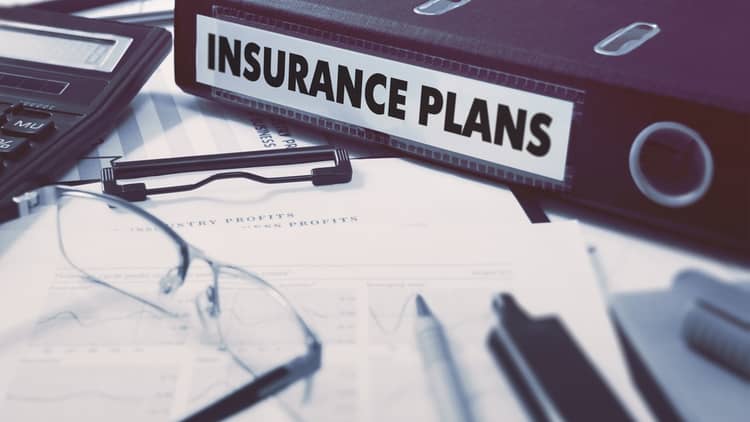 The Insurance Regulatory and Development Authority of India (IRDAI) takes various steps to ensure that insurance plans fulfil your requirements and prove relevant to your insurance needs. Given the difficulty of comparing insurance plans due to the different benefit structures, IRDAI introduced the concept of standardized insurance plans. Standardized insurance plans are those that offer a standard set of coverage benefits which is uniform across all insurance companies. There premiums, however, are determined by the insurance companies themselves.
The benefit of standardized insurance plans is to allow individuals to opt for a basic insurance coverage at affordable rates. Moreover, since the plans have uniform features, you can also compare the premiums across different insurers and buy the most affordable coverage.
Ever since the pandemic struck, IRDAI has introduced a range of standardized insurance policies. Three of the most popular policies are as follows –
Aarogya Sanjeevani Policy 
This is an annual health insurance policy that provides basic health insurance coverage at very affordable rates. The features of the policy are as follows-
It can be taken either on an individual or on a floater coverage basis
The sum insured is limited to INR 10 lakhs
Coverage is allowed for inpatient hospitalisation, pre and post hospitalisation, day care treatments, AYUSH treatments, modern surgeries, among others.
5% cumulative bonus for every claim-free year up to a maximum of 50%
Pre-existing waiting period is 4 years
Relevance
The Aarogya Sanjeevani Policy is suitable if you are looking for affordable health insurance coverage. If you don't have health insurance and want to start with a basic cover, this policy would be suitable. The policy would cover the common medical costs associated with hospitalisation. However, there are sub-limits under most coverage benefits and so you should check these sub-limits when buying the plan.
How to buy?
Many insurance companies offer the policy online through their websites while some companies offer only the offline mode. You can also buy the policy online through Turtlemint, to compare the premium charged by different insurers and then find the best rate.
How to claim?
If you are hospitalized and incur medical costs that are covered under the policy, you can make a claim. The policy is an indemnity based health plan which means that the policy covers the actual medical costs incurred. You can make a cashless claim at networked hospitals or reimbursement claims at non-networked hospitals.
COVID-specific health insurance plans
Given the rising incidence of hospitalisation following COVID, IRDAI introduced two standard COVID related plans – Corona Kavach and Corona Rakshak. The features of these plans are as follows –
Both plans cover only COVID related claims
Corona Kavach is an indemnity health plan that covers the actual medical costs incurred on hospitalisation due to COVID. Corona Rakshak, on the other hand, is a fixed-benefit plan that pays a lump sum benefit on hospitalisation due to COVID.
The sum insured of Kavach is up to INR 5 lakhs while for Rakshak it is limited to INR 2.5 lakhs
Kavach can be taken on a floater basis while Rakshak is available only on an individual basis
Both plans pay COVID related claims without any deductibles or limits
The tenure of coverage is 3.5 months, 6.5 months or 9.5 months.
The waiting period for COVID claims is 15 days
Relevance
If you are looking for a specific plan to cover possible COVID infections and the consequences, you can invest in these plans. Their premiums are low and they pay COVID-related claims without any deductibles and after a waiting period of only 15 days.
However, remember that your normal indemnity health plan also covers COVID. So, do not substitute an indemnity plan with these plans. You can buy these plans in addition to an existing indemnity health policy.
How to buy?
Both these plans are available online as well as offline. You can buy them through the insurer's website or an aggregator's website after comparing the premium rates.
How to claim?
Cashless claim facility is available under both the plans. For Corona Kavach you need to be hospitalised for at least 24 hours or more to make a claim. In case of Rakshak, however, hospitalization of 72 hours or more is needed for an eligible claim.
Saral Jeevan Bima
This is a standard term product that provides financial security. The plan offers a death benefit in the case of death during the policy tenure. Here's a look at the plan's features –
Flexible premium payment options are available. You can pay single premium, limited premium or regular premium
You can buy the plan in the age group of 18 to 65 years while coverage is allowed till 70 years of age.
The sum assured starts at INR 5 lakhs and there is no maximum limit
The plan does not pay any maturity benefit
Relevance
A term insurance plan is essential for financial security of your loved ones in your absence. Saral Jeevan Bima, therefore, provides financial security at affordable rates. If you are looking for a simple plan with pure risk protection, this can be a good choice.
How to buy?
Like the afore-mentioned health plans, Saral Jeevan Bima can also be bought online or offline. Buying through Turtlemint allows you to compare the premiums of different insurers. Since the plan's features are same across insurers, comparison allows you to get the best rates.
How to claim?
If the insured dies, the nominee should inform the life insurance company for getting claims. The claim form should be filled and submitted along with the death certificate of the insured and the identity proof of the nominee for claim settlement.
The bottom line
All these insurance plans are simple plans that offer the basic coverage at affordable premiums. They also allow you the benefit of premium comparison so that you get the best deal. So, assess your coverage needs and then invest in these plans for securing yourself financially.