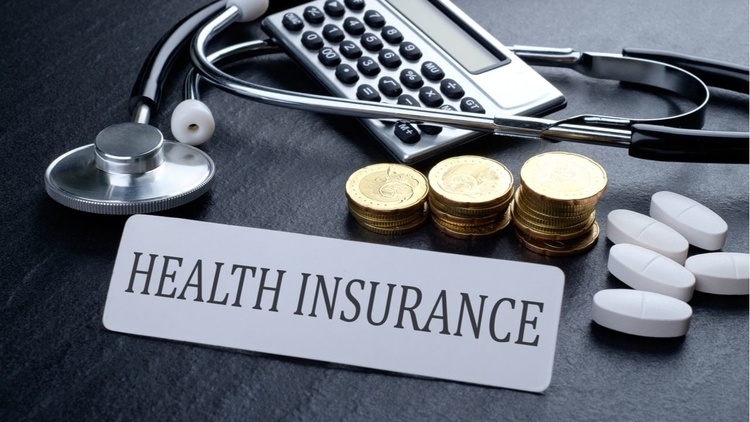 The importance of health insurance cannot be ignored in the modern age where medical expenses are at an all-time high. Though medical advancements have brought about a revolution in curing ailments, they have also increased the cost factor. Modern day treatments, medicines, hospitalisation, etc. have become so expensive that a common man needs to resort to a health insurance plan to save his pockets. Though awareness for health insurance has increased, many individuals still don't understand their health insurance plans completely. They buy a policy solely on the recommendation of their agent, friends or family. Do you also follow the same practice?
Health insurance should be bought based on your requirements and after understanding the product's terms and conditions. There are certain factors which should be double-checked before you invest in a health insurance plan. Do you know what these factors are?
If you don't, here are ten of the most important things which you should keep in mind before you buy a health plan for yourself and your family –
The right time to buy a health plan
Most of you wait for the right time to buy a health plan. The truth, however, is that there is no 'right' time. A health insurance plan should be bought at the earliest to gain two main advantages. The first advantage is that the premiums are low when you buy a plan at a younger age. The second and the most important advantage is getting a comprehensive scope of coverage. When you buy young, you are usually free of health complications. As such, you can get a comprehensive coverage which covers all aspects of your health-related claims. Moreover, when you buy young, you can easily wait out the applicable waiting period. Thereafter, you can enjoy complete coverage. So, don't wait for the right time. Buy a health plan NOW.
Read more Health insurance not an options anymore but a necessity!
The type of coverage you require
You should understand what type of health insurance policy would be suitable for you – an individual plan or a family floater one. If you are unmarried and don't have dependent parents, you can opt for an individual health plan which would cover only you. If, however, your parents are dependent on you or you have a family (wife and kids), buying a family floater plan would make more sense. The plan would cover your entire family under one umbrella and the premiums would also be lower compared to having individual plans for each family member. So, first decide on the type of policy you would want and then buy the plan.
Read more Family floater plan or individual policy
Watch a video on Ayurveda Coverage in Health Insurance:
This is one of the most important considerations which should be carefully planned. The sum insured would be the maximum liability which the insurance company would pay in the event of a claim. Given the high medical costs, your policy's sum insured should be optimal. You should consider the members covered, existing illnesses in the family, the expected medical costs and then decide on the sum insured. If you have an employer-sponsored group health plan, you can choose to have a lower sum insured under your independent health plan. The premium affordability should also factor in your decision. Since a high sum insured entails a higher premium, you should assess whether the premiums would be affordable or not. If affordability is an issue, you can, instead, choose a top-up or a super top-up health plan to supplement your coverage while keeping premiums low. So, factor in all these factors and ensure to have a decent sum insured in your health insurance plan.
Read more Why a super Top-up is the need of the hour?
Health insurance plans, nowadays, offer a wide gamut of coverage features which make them comprehensive. Every plan is composed of different coverage features and you should study every plan's coverage features before you buy one. First, find out which coverage benefits you would require. Then, compare health insurance plans based on the required features. Shortlist plans which offer the features you require and then choose the best plan from the shortlisted list. Don't pay for coverage features which you don't require and, at the same time, don't miss out the features which you do. Choose a plan which fulfils your requirements while at the same time is low on premiums. This way, you can buy the best health insurance plan which suits your needs.
Read more about An Anatomy of a health insurance plan
The limits and sub-limits
When looking at the coverage features, spare a look at the features' limits and sub-limits. Many health plans have a sub-limit on room rent. You should be careful of this sub-limit. If you choose a room which has a rent higher than the sub-limit, your entire hospitalisation claim would stand reduced. Ideally, you should have a plan with no sub-limits. Moreover, there might be limits on other coverage features too. For instance, maternity cover, ambulance cover, domiciliary hospitalisation, AYUSH treatments, etc. have coverage limits. Know these limits beforehand. Try and buy a plan which allows maximum coverage with or without the applicable limits. Knowing these limits and sub-limits helps you reduce your out-of-pocket expenses in case of a claim.
Read more and find out if you have high out-of-pocket expenses on health
This clause is, usually, applicable in health plans if coverage is granted for an individual aged 60 years and above. The clause represents a portion of the claim which is payable by the policyholder himself. The insurance company settles the remainder of the claim only. For instance, if a policy has a 10% co-pay ratio, 10% of every claim would be borne by you and the company would pay for only 90% of the amount. Co-payment is applicable in each and every instance of claim and so you should be careful. If you are buying a policy for senior citizen parents or if you yourself are more than 60 years of age, the co-payment clause might be applicable in the policy. Find out the co-pay rate. The lower the rate the better it would be for you.
Read more about Dejargonizing health insurance plans
List of tied-up hospitals
Cashless claims have become the trend in health insurance claim settlement. These claims do not require you to take the burden of the hospital bills. The bills are directly settled by the insurance company. However, there is a catch. Cashless claim facility is available only at those hospitals which are tied up the insurance company. So, if you want the company to settle your bills directly with the hospital, you need to seek treatment at tied-up hospitals only. While buying the plan, therefore, you should check out the list of tied-up hospitals. Find out whether your preferred hospital or the hospital in your vicinity is in the company's panel of preferred providers. Knowing the tied-up hospitals would ease your claim process tremendously and should be factored in when buying a insurance plan.
Read more about is Cashless claims for you?
If you are suffering from any health-related ailment when buying the policy, you would not be allowed coverage under your health plan for the first few years. This is called the waiting period and your ailment would be called a pre-existing illness. Every health insurance plan has a waiting period clause for pre-existing illnesses. Though the clause is universal in all plans, the tenure differs. Some plans have a waiting period of 12 months while others extend it to up to 48 months. When buying a health plan, you should check the plan's waiting period. Try and choose a plan with the lowest period so that you can enjoy an all-inclusive coverage at the earliest.
Check out our video below to understand waiting period in health insurance
Is porting a viable choice?
If you have a health plan and want to change to a new plan, you can port. Porting is allowed at renewals and lets you retain your No Claim Bonus as well as the reduction of the waiting period. However, before porting, you should compare and find out if porting is feasible. To assess the feasibility, make sure you are getting a better coverage at a cheaper rate in another plan.
Read more about How does portability and renewal work?
Insurance brokers are very helpful when you are buying a health insurance plan. They give you expert advice based on your requirements, help you understand the product's features, let you compare between the available plans and ease the whole buying process. So, you should try and buy a health plan with the help of an insurance broker. However, you should be careful in your choice of a broker. Choose a reputed broker for a better buying experience. Turtlemint can also provides you with personalised one-on-one assistance when you are buying health insurance. It allows you to compare between the different plans based on your requirements and also assists you at the time of buying the policy. Furthermore, Turtemint has a dedicated claim assistance team which helps you with your health insurance claims. So, if you are looking to buy insurance, you can visit Turtlemint's website and find an ideal solution for your needs.
Buying a health insurance plan has become an easy process with the online revolution. However, you should be careful when buying a plan. The above-mentioned factors should be considered so that you buy a plan which is the best solution for your insurance requirements.