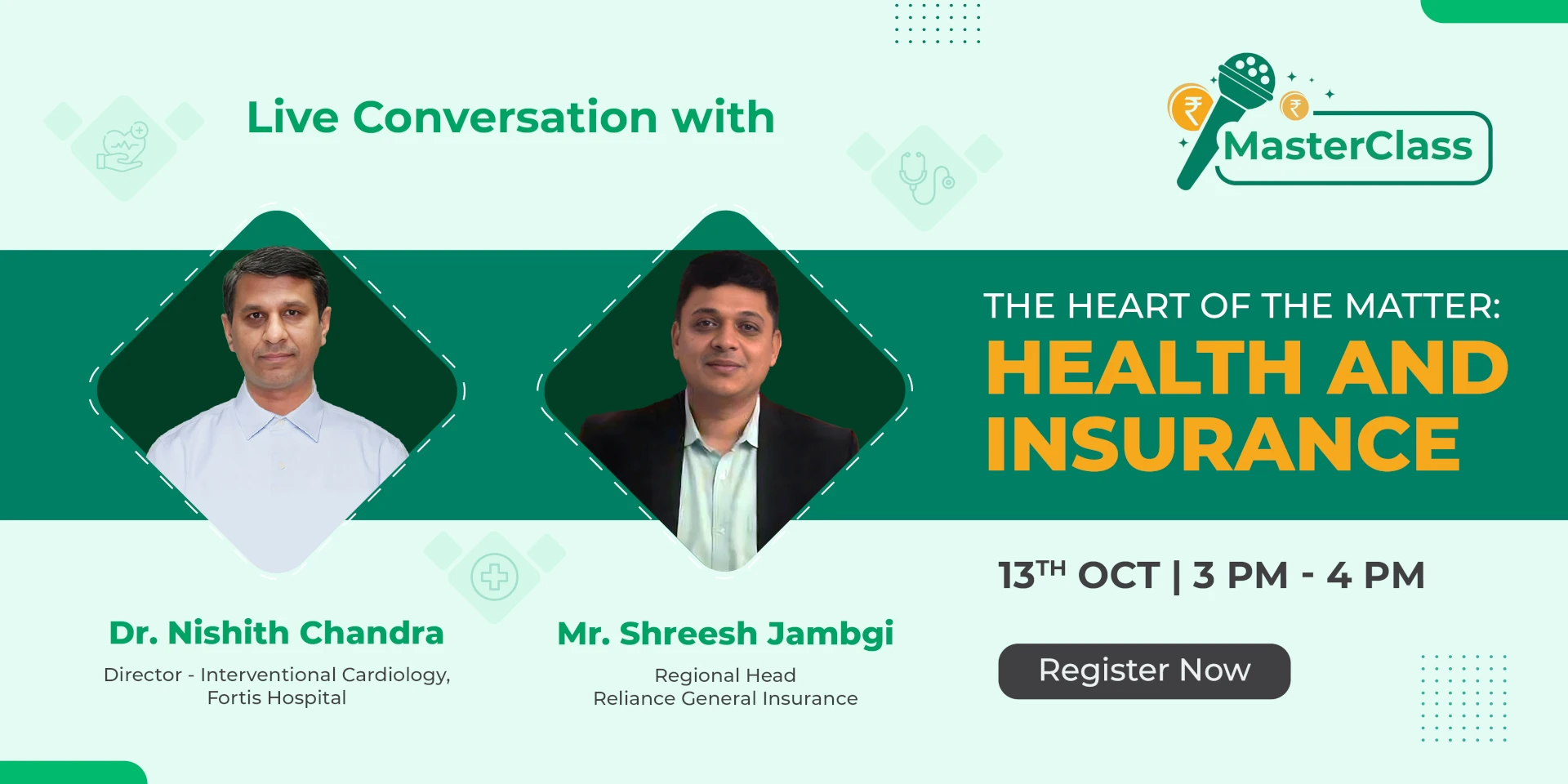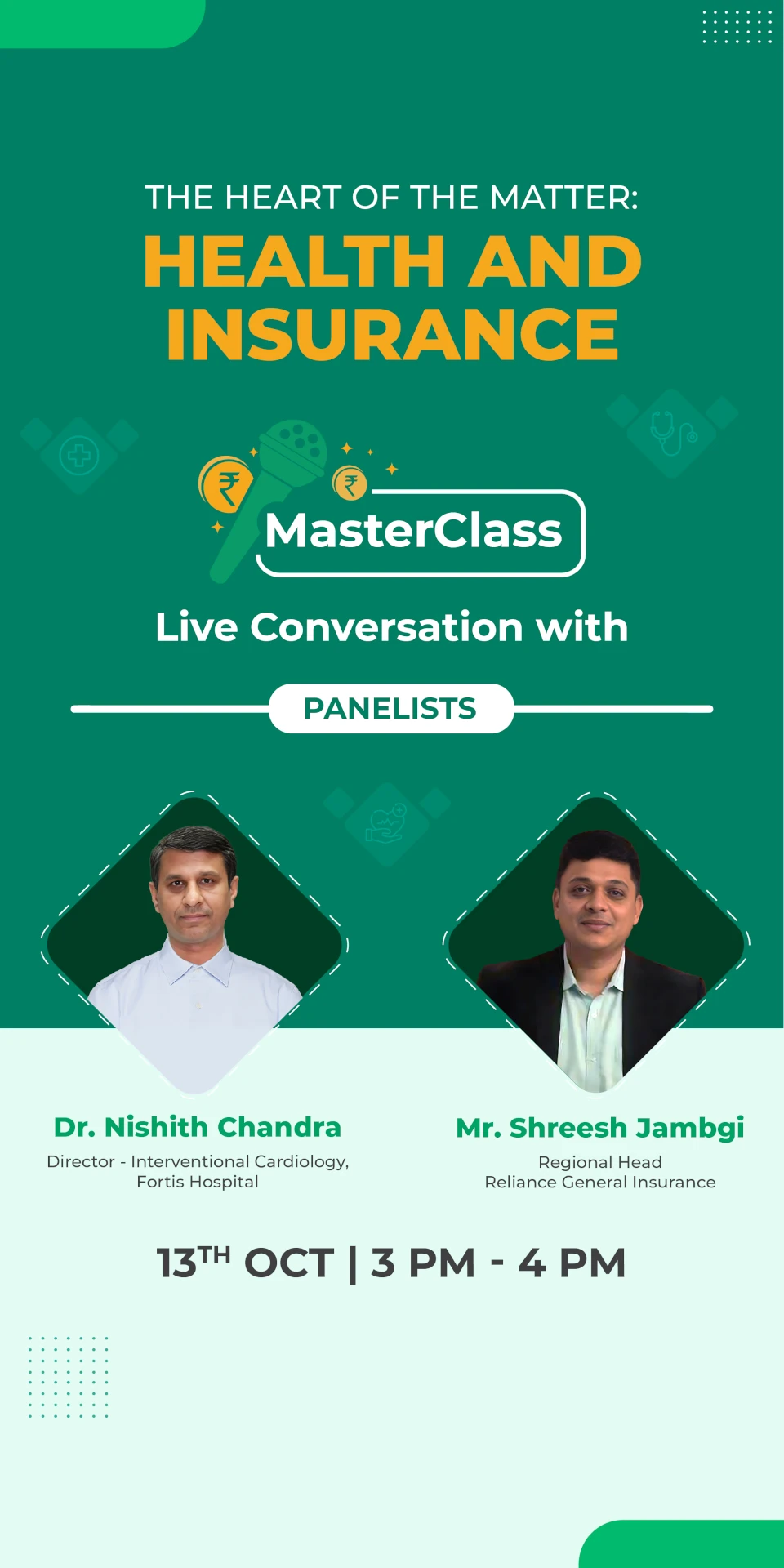 This time, our masterclass brings together two experts: a seasoned doctor, Dr. Nishith Chandra who will shed light on heart health and prevention strategies, and an insurance expert Mr Shreesh Jambgi who will demystify the world of health insurance. Together, they'll equip you with the knowledge and tools to make the right choices for your heart health and finances.
What the session will cover:
Need for cardiac health insurance: In India, where heart issues are widespread, discover why health insurance is essential.
Cardiac-Specific Coverage: Learn about tailored plans for heart health and how they benefit you
Finding Insurers with Specialized Plans: Navigate insurers offering coverage for pre-existing heart conditions.
Inclusions & Exclusions: Gain clarity on what's covered and what's not in cardiac health insurance.
Better Heart Health: Get insights on preventive measures and how to take better care of your heart health.
Register now for the session and know everything about health insurance for people with heart diseases.
Disclaimer: Turtlemint Insurance Broking Services Private Limited (f/k Invictus Insurance Broking Services Pvt. Ltd.) Registered & Corporate Office: The ORB – Sahar, 4-B, 1st Floor, A Wing, Marol Village, Andheri (East), Mumbai, Maharashtra, India – 400099.CIN No. U66000MH2013PTC249565, IRDAI License No. 487, Composite Broker, Valid up to 02/04/2026 (Renewable every 3 years) www.turtlemint.com | Toll Free -1800 266 0101 | UAN – TM_FL_2023_0156 | Standard T&C Apply | Insurance is a subject matter of solicitation. For more details on policy terms, conditions, exclusions, limitations, please refer/read policy brochure before concluding sale.